Selecting a promotional item when marketing your product or company is crucial. Promotional products are durable and desirable items that can be given to another person. Other items can be used that are perfect for low-cost perks, but they have a limited lifespan; this includes printed mugs, promotional pens, and branded t-shirts.
As a business owner, you may need an effective advertising tool to boost your venture. There are a variety of options in the market. Custom Market Umbrellas is an efficient, simple, cost-effective brand promotional tool. Here is how marketing umbrellas can boost ventures.
Ways in Which Marketing Umbrellas Can Boost Ventures
Making you stand out at outdoor festivals
You will see branded items like flags and furniture at a street fair or outdoor festival. You will also find umbrellas. Umbrellas are a powerful advertising tool for outdoor events. You may be provided with a table to hand out brochures and business cards.
Your Trade show booth will standout
Umbrellas can be used outdoors and indoors in a trade show branded with a logo and information about your business. This is an engaging and eye-catching way to draw customers in. If you want a unique display different from others, you can consider umbrellas as a distinct way to parade your offerings.
Install Marketing Umbrellas in Areas of choice
Guess what? You don't have only to install the umbrella at your venture. You can partner with a local café or restaurant and sponsor or pitch the umbrellas if they are branded with information about your business. Most businesses welcome such arrangements as both parties benefit. If you install the branded umbrellas in high-traffic areas, they will capture the attention of an audience whom you might not have reached. In return, the businesses receive free shade for their customers.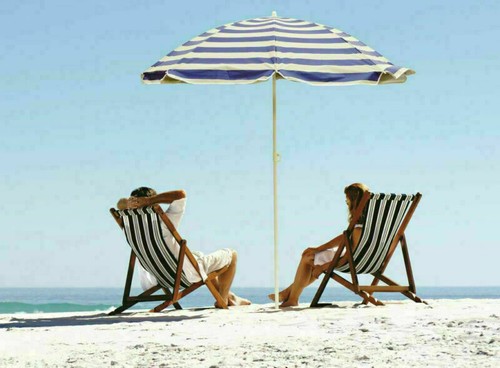 Making A Comfortable Place to for Clients to Discover Your Business
A marketing umbrella can be a valuable asset to add to your business offering, especially if it gets humid and hot where your venture is located. Placing umbrellas around your business will protect your customers from not only the heat but also a safe space for them to notice your brand. However, not all people that come to the shade will be your customers, but some will be interested. The umbrellas also make it the first point of conversation before talking to a customer in the shade.
Versatility
Branded umbrellas are versatile marketing tools that can be used in different events and locations. These umbrellas can be used in sports events, outdoor markets, beachfront, cafes, or restaurants. The versatility of umbrellas helps you reach a wider audience and to target different demographics and audiences.
Increase in Brand Exposure
Advertising umbrellas offer an excellent opportunity for ventures to showcase their messaging and brand. The umbrellas attract the attention of passers-by and potential customers in events such as festivals, outdoor markets, and tradeshows. The message displayed and printed logo on the umbrellas will help in brand recognition, making it easy for people to remember your venture and what it offers.
Conclusion
A marketing umbrella is, therefore, an innovative and creative way to market and advertise your business. Umbrellas will allow you to promote your venture in diverse places for greater brand recognition and successful results. Make an effort today and invest in a market umbrella.