Accounting may look like it is all about crunching numbers and dealing with figures all day long. However, there is more to accounting than that. Accounting involves complex problem-solving skills along with numerical skills.
Who is an accountant?
An accountant is in charge of maintaining a company's financial records and determining its financial position. Whether for individual customers or for larger firms and organisations that engage them, most accountants are in charge of various financial tasks.
The terms "accountant" and "bookkeeper" are frequently used interchangeably, but there are numerous essential distinctions between these professional titles. Accountants can also be bookkeepers, but not all bookkeepers can also be accountants.
Roles and responsibilities:-
Although an accountant's daily obligations and tasks vary according to the position and company, the following are some of the most frequent jobs and responsibilities:
Assuring the correctness and conformity of financial records with applicable laws and regulations
Performing forecasting and risk analysis evaluations
Evaluating financial processes to suggest best practices, uncover difficulties, develop solutions, and assist businesses in running more effectively.
Providing cost-cutting, revenue-boosting, and profit-maximising advice
Preparing tax forms and ensuring that taxes are paid on time and correctly
Accountants also have a legal responsibility to behave honestly and without negligence in their work. Thus, they must guarantee that the financial records of their customers comply with all applicable rules and regulations.
Important skills in an accountant:-
To be effective in their work, all accountants must possess a set of skills. Some of the most critical accounting skills:
To keep information correct and organised, accounting experts must pay great attention to the tiniest details. It's easy to make mistakes when there's a lot of financial data to examine. Minor errors may lead to much bigger problems if they're not discovered.
Accountants must be familiar with how to use accounting software and other technical tools.
A significant part of accounting involves collecting, evaluating, and analysing financial data, which is crucial for spotting trends and possible difficulties. Using data analytics in the accounting profession is a rising trend in the business that will continue to expand in the future.
Accountants must have excellent communication skills to correctly obtain facts and statistics from clients, management, and other stakeholders. They must also be able to adequately describe their research findings and convey them in written reports.
Signs that your startup needs an accountant:-
If you're not sure if you need an accountant, you can use the following nine indicators to guide you:-
You aren't well-versed in accounting.
If financial statements perplex you, you have trouble producing reports, or you are unfamiliar with accounting jargon, you should engage an accountant to teach you all things financial, at least at first. An accountant can explain things to you in plain English, filter out jargon, and educate you on how to handle your accounts.
Furthermore, you don't want to miss important facts or make early mistakes that might cost you money down the line. An accountant can help you, and your company gets off on the right foot.
You're being audited.
An accountant can help you through this complicated procedure by preparing you to handle the audit. An accountant can help you save time and money while also assisting during a stressful period.
Accounting diverts your attention away from more critical tasks.
Even if you have a basic understanding of accounting, keeping track of your books may be stopping you from doing activities that might help you develop your business (such as recruiting new clients or expanding into new areas).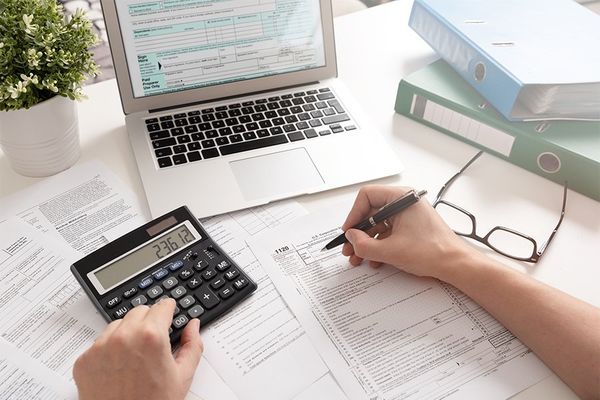 You can hire an accountant so you can concentrate on gaining new business, innovating, growing your staff, and other growth tasks.
You've had a lot of success in a short period.
If your business grows, you'll be able to service more clients, hire more workers, work with more vendors, and so on. All of these things need additional paperwork and figure crunching, and you may find it challenging to keep up. Startup accountants can help you in dealing with these things.
You don't know the basics of tax.
You'll almost certainly face penalties and fines if you don't pay the correct taxes for your business kind and sector. An accountant can help you comply with all tax rules by giving you advice early on.
An accountant can tell you of available tax credits and deductions, as well as forecast your tax liability. Because an accountant can file your taxes for you, tax season will be less stressful.
Revenue is rising, but profits aren't.
Suppose you're selling more but making less money. In that case, an accountant can objectively examine your overhead expenses and find areas where you may cut costs or make other changes to increase your profit margins.
Professional Financial Reports Are Expected by Your Investors
Accountants can produce thorough, precise reports that satisfy your investors while allowing you to focus on duties such as business growth. You will also need to submit a polished business plan if you are searching for a loan or money from an investor.
An accountant can assist you in fleshing out the financial aspects of your strategy, ensuring that you've covered all bases.
You're thinking about buying or selling a home or business.
If you want to expand your business through acquisition, sell off sections of it, or sell the whole thing, an accountant can help you navigate the process and figure out how to structure the transaction so that you don't end up paying too much in taxes.
You'd want to expand into a new state.
An accountant can assist you in complying with regional sales, income, or payroll tax reporting laws if you wish to open a new location, distribute in a new state, or recruit personnel in other states.
Sophia is a full-time financial writer at experlu. she is a passionate blogger and love to share her knowledge on various subject. Content created by Experlu– are loved, shared & can be found all over the internet on high authority platforms.