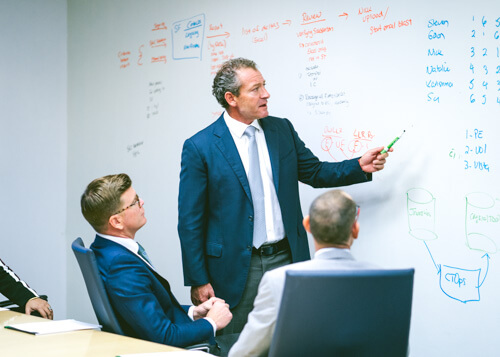 Did you know that there are more than 10,000 hedge funds in the United States? If you too are in the hedge fund sector, then it is a good idea to find out what the upcoming trends for the hedge fund industry are.
Keep reading to learn a little more about hedge fund firms and their future.
New Blueprint for Operation Model
With most of the country being forced to work from home, hedge funds are no exception. Thankfully, they proved themselves to be very adaptable and resilient even with this major change. Hedge funds have to examine core processes, hybrid work environments, and cost structures to be as efficient as possible during this new "normal" way of working.
Most hedge funds were able to continue running their operations without skipping a beat.
Digital Trend
Because remote working rapidly became the new norm it accelerated the digital trend. Hedge fund companies have to now invest in digital technology to stay ahead of the curve.
Firms have to think about the challenges that will come their way when they are securing their digital operational resilience and their ICT perimeter because of employees working in multiple different locations. There is now a need for more cybersecurity to ensure that everything is safe.
Looking into a private equity platform is a smart idea if you want to make sure that you do not run into any security issues in the future. It is very important to have a strong technology infrastructure and a strong backbone. You also want to make sure that your hedge fund management is well trained on every new technology you introduce into your firm.
Clients Are #1
Hedge fund companies are moving away from being a product-led environment like they have been in the past. They are now more interested in taking clients into consideration and aligning company and clients instead. Because customers are now being put first, it has led to creating many custom solutions along with improved control.
Putting customers first is also leading to higher transparency when it comes to how funds are structured. There are also new partnerships emerging because co-investment arrangements are becoming a lot more popular in private markets and in public markets.
Culture Increase
Hedge fund managers have had to address how they are hiring because of so many job losses and changes in work environments. Something else owners have had to take into consideration is how they look after their existing staff.
Remote work has been impacting employees that are used to working in an office alongside their co-workers. This is why firms have to work on improving the wellbeing of their staff by improving collaboration among teammates and increasing the culture via the virtual means available. Culture should be an increased priority during these times of change.
If you have not don't so yet, you have to set a clear strategy of your hiring process, remote work process, and ways to bring up morale and increase company culture. The last thing you want to do is lose key employees or not attract the best talent to come work for your firm.
More Focus on Diversity and ESG
Although there has been plenty of talk about applying ESG investment principles in the hedge fund world, not much has happened up until now. European markets, on the other hand, have been ahead of the United States because they already integrated ESG into their investment world.
ESG looks like it is about to gain universal acceptance with institutional investors. This more than likely means that sustainable finance is here to stay and won't be going anywhere. Learning about unique assets will help you stay ahead because these assets will bring unique skills to the world of investing responsibly.
The entire industry is working on delivering sustainable strategies to investors that are looking for these. Firms have to also work hard to make sure that the rules that are being put in place to help do not hinder managers from innovating and delivering the best results for investors.
Private Credit
Investors and borrowers saw the value of private credit because of the pandemic. It challenged the viability of tons of businesses along with the jobs that they provide. Although governments around the world have provided liquidity support, many borrowers were not able to access this support.
This is where private credit managers were able to step in and help fill the gap. It is expected that they will be providing a couple of billion dollars in capital to help create opportunities. Investors have noticed the challenges that have come from higher volatility across their portfolios and their reduced fixed-income yields.
Private credit has helped these investors by offering diversification in their portfolios along with a hedge, plus a new source of generating income. Private credits have been able to prove that even during a downturn they have the ability to deploy new capital and also protect value in their existing portfolios.
Ready to Level Up Your Hedge Fund Firm?
We hope that now that you know more about what to expect in the hedge fund sector you can get your own firm prepared to stay ahead of the competition. There is nothing worst than getting left behind in the business world.
Did you find our article helpful? Please keep browsing the rest of this section to make sure that you do not miss our latest business tips and tricks.