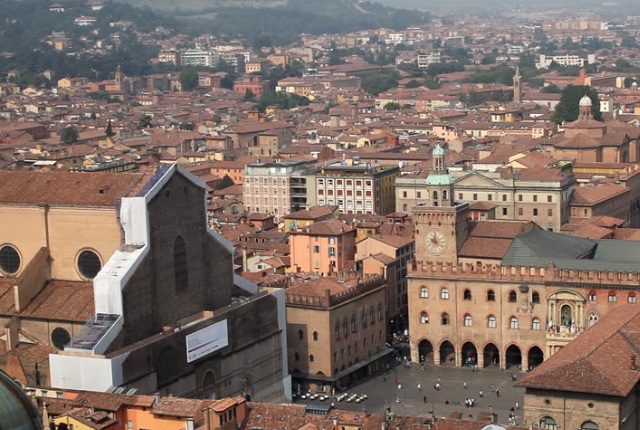 While you are in Italy and you have some time to spare, there are many places that you can visit. Bologna is a city that has a lot to offer if you want to travel around. This is also the capital of Northern Italy.
One tip-top consideration while you are in Italy is that you rent a car from any of the car rental companies. It is because getting rental cars will not only make you free to travel anywhere, but you will also be saving a lot of money if you compare car rental services. Autoitaly can help you compare prices on car hire in Bologna, check them out here: https://www.autoitaly.co.uk/en-bologna-guglielmo-marconi-airport/. Try to avoid driving in the city, traffic situation might be a bit to much.
Places to Visit and Things to Do in Bologna:
Bologna is a beautiful place that has a lot of locations that you can visit. Here are a few of the best places to visit and activities that you can do in Bologna.
Piazza Maggiore
This is the point located right in the center of the city and this is one of the most important historical places in the city. This single spot can provide you some quality time of exploring the architectural beauty of bologna along with its history. Some places that you can visit here are listed below.
Palazzo d'Accursio
Palazzo del Podesta
Fountain of Neptune
Piazza del Nettuno and the list continues.
Apart from visiting all of these amazing places, you can also enjoy a fine Italian meal at any of the restaurants located in Porticos. If you have your lucky day, then you might find a concert or some cultural event happening here.
San Petronio
This is the 10th largest church in the whole world, and it is known because of its volume and amazing architectural work. This is a historical church that was constructed during the years 1388 to 1479. The interesting thing here is that this church never finished building and its front façade is still not that attractive.
However, here you can find fine work of colored marble stone on the bottom while the upper part is made from bare bricks that bring a historical vibe to the place.
Bologna National Gallery
Unlike all other galleries, this is the gallery that contains the artifacts and artwork that are related to Bologna and the Emilian region. However, an interesting thing is that these paintings are related to the 13th century up to the 18th century. A great thing about visiting this place is that it is very near to the center of the city, so you do not have to travel a lot.
Monte Della Guardia
If you want an escape from the city rush and want to visit something close to nature, then this is the best spot. This spot takes you 300 meters high. When you reach the tip, you can have mesmerizing views of Bologna.
Conclusion
One of the best places to visit, Bologna has a lot to offer and here we mentioned some of the best places in Bologna. If you want to make your trip even more enjoyable, make sure to get car rental services only after doing a car rental comparison. This will not only cost less than taxis, but it will also remove the frustration of taking public transport. Renting a car in Italy will make your travel experience more fun and you will discover more. Its cheap to rent a car and there are many companies that can offer really great deals.