The entire logistics industry has helped companies widen their market by making their products more accessible. The same could be said for telecom providers like Telnum.net that allows businesses to improve and expand their communication systems.
And although the use of virtual numbers is inextricably linked to customer-oriented industries like call centers and customer support, the same tech would also be useful in improving logistics.
Considering that $1.48 trillion was spent on it in 2015, any attempt to improve operations must be welcomed. This post will cover what virtual numbers are, the benefits of using one, and the features that would be useful for logistics companies.
Virtual Numbers, What are They?
As far as basic functionality is concerned, your local virtual number is just like a regular number obtained through the purchase of a SIM card. The biggest and most prominent difference is because of its nature as a virtual item, it exists through the internet.
But just like the internet version of everything, virtual numbers have a few advantages over their older tech counterpart:
It removes the "one phone for one number" limit. Your virtual number can be connected to multiple devices at the same time.
You can buy it online. It's as easy as ordering an ebook.
Numbers aren't location-specific. This means that if you're from Ukraine, you can easily get a number from Norway with no problem.
A VoIP number expands possibilities that cannot be overcome with a regular number.
What are the Benefits of Switching to VoIP?
Even without considering the more specific benefits of VoIP to logistics, any business who would make the switch would still enjoy these benefits:
Smaller Phone Bill
Although the infrastructure necessary to sustain communication has been built for a long time already, your traditional phone companies can't compete with VoIP pricing.
In fact, there are businesses that are able to slash their phone bills by as much as 90%.
Everything that exists on the internet is far easier to maintain because there's no physical infrastructure. Because of that, VoIP providers can easily compete with the pricing offered by a phone company.
Should you need additional features, you can normally get them for a fraction of the price as well.
More Flexibility
Responding to the demands of the market is very important. However, if there's rigidity in allowing your operations to change based on market demands, you may not be successful.
If you're stuck in a contract, your profit margins may be affected. For example, should you need to downsize your operations, you'd still be forced to pay for services you don't use anymore. This increases cost inefficiency.
VoIP is paid on a monthly basis. Although there are normally discounts offered if you commit to the subscription for a few months, this is more of a bonus.
Improved Connectivity
Because you can use multiple devices, you'll always be in touch with the home office no matter where you are.
Urgent concerns may be addressed immediately, enabling you to improve the credibility and reputation of the business to the clientele.
All you need to do is ensure a strong and stable internet connection, and you're good to go!
What VoIP Features Will Benefit The Logistics Industry The Most?
Inter-Departmental Communication
Although there are different departments in one company, we all know that they don't work independently. They need to coordinate with each other to improve results.
With the breakdown of communication among departments, the customers would suffer. That's why you need VoIP to make communication quick, easy, and efficient.
Granted, you can still do this via other modes of communication like emails and memos. However, it won't be nearly as quick.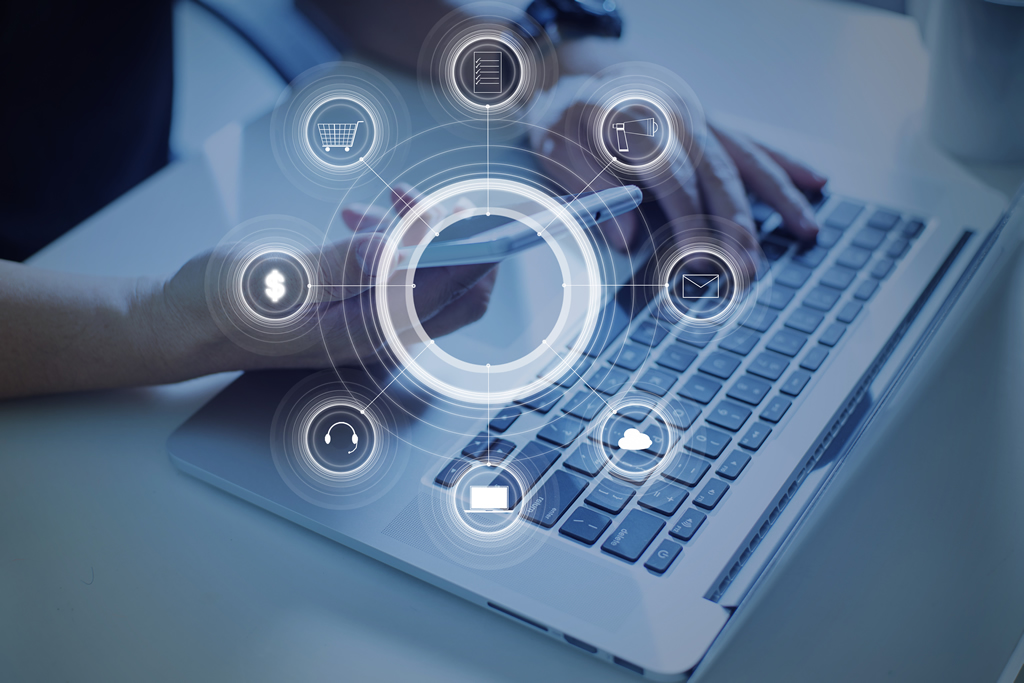 This can result in delays in decision-making as well as other inefficiencies.
Call Recording
You'd be able to record calls, allowing you to go back and retrieve any information that you might have missed.
If your customers have special requests or instructions, you'd be able to comply with them to ensure their satisfaction.
Tracking of Deliveries
You'd want to know where every package is at every moment because if something goes wrong, you'd want to know where the problem lies right away.
Unfortunately, it's impossible to track every single package manually. The alternative of having tracking features on a different platform altogether makes the experience less seamless.
With VoIP, your drivers would be able to update the location of packages so that your customers know when to expect their delivery. And should a customer call you for updates, your agent would be able to accurately respond right away.
As more and more people shop online, ensuring efficiency becomes \more important than ever. And with VoIP on your side, you'd be able to keep up with customer expectations in a world that are becoming more connected than ever.