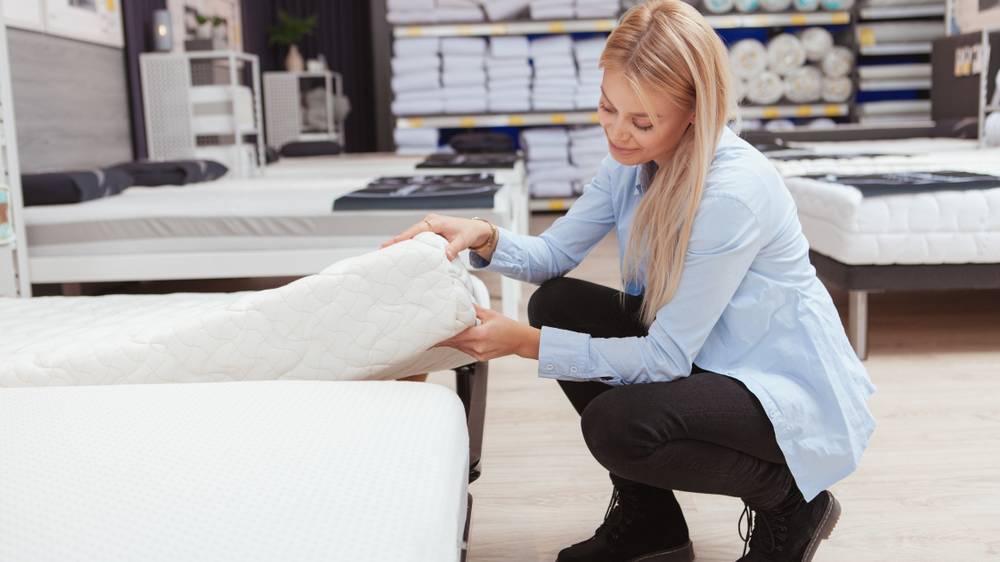 All of you do various activities for maintaining a healthy lifestyle. Exercises, yoga, healthy eating habits are something common that all of you pay attention to. You all are well aware that all these things are necessary to live a healthy lifestyle. But do you know that for a healthy lifestyle a healthy sleep cycle is also a must?
How you sleep, when you sleep, the quality of sleep, also have a major impact on your body. Sleep gives rest to the body. Giving proper sleep to the body has the same importance that proper nutrient intake has. But just sleeping at the right time is not only enough. Do you even know that the mattress you use can have a major impact on your sleep?
Your mattress influences the quality of sleep. Choosing the right bed size is essential to relax your body.
Are you also one of the people who do not have enough knowledge about the importance of mattresses and how to choose it? If yes, then this blog is for you. This blog will help you get the right mattress for your bedroom. Keep reading to dive into some deep knowledge about choosing the right mattress.
How To Choose The Right Mattress For Your Bedroom?
There are many factors that you need to make note of when it comes to the vital role in the quality of your sleep. Even if       you have a small budget, you do need to worry about it. Choosing the right mattress is not that expensive. It's just a process that needs some attention. This process can be easily completed by focusing on certain factors. Below is a quick description of a few factors that you need to keep in mind while buying a mattress.
Comfort: The primary thing that you need to consider while buying a mattress is your comfort. Whenever you buy a mattress make sure that you check comfort instead of price. Buying a costly mattress won't give you quality sleep. But buying the right mattress will give you quality sleep.
Don't look at reviews and buy the most used mattress: Of course, looking at reviews is essential to assure yourself about the quality of the product. But at the same time, you do not need to buy the mattress that most people are using. Always buy a mattress that suits you the best.
Do test the mattress: Before buying a mattress make sure you lie on it for a few minutes. This will give you an idea of whether the one you wish to buy is perfect for you or not. This will help you and also prevent you from choosing the wrong mattress.
Do not choose too soft and firm a mattress: Softness and firmness are the essential qualities in a mattress. But then choosing too soft or too firm a mattress is not that good choice. Make sure that you choose a mattress that is soft and firm enough to provide you with basic comfort. An extra soft and firm mattress may give you some comfort in the initial time. But in the longer run, they will cause you trouble.
Decide on a budget: Mattresses are available in all price ranges. Make sure that you first decide on a budget. Then you can choose the best available option in your budget.
Look upon the warranty periods: Investing in a mattress is not that expensive. But still, no one would like to invest in it every year. So once you find an ideal mattress for yourself do check the warranty periods. So in case, the mattress does not give the comfort it claims you will have the warranty in your hand.
These were all the tips that you can consider when it comes to buying a mattress for your bedroom.
Mattresses are surely not a part of the interior of the home. But then they do have a contribution to a healthy lifestyle. So make sure you choose the right mattresses for yourself.