Yes, and no! There are circumstances where your flat may need a fire door. It depends on if you are renting, if you bought, when you bought your flat, who administers the entire building, and where your doors open up into.
If You Are A Landlord
If you are a landlord and intend to let out your flat for other people to rent, then you need fire doors. You need a fire door for the main front door, and/or for any other doors that open out into the rest of the building or communal areas. An internal door is one that opens into another room in the flat, and interior doors do not need to be fire doors.
As a landlord, you need to conform to the "Regulatory Reform (Fire Safety) Order 2005," and even though external fire doors are not explicitly specified, it is now understood that fire doors are required in flats. If there was a death and you were taken to court, you would have to demonstrate extreme reasons why you couldn't install fire doors. The list of offences is long, and modern landlords are having a hard time using the "Reasonable Excuse" legal argument when damage or injury has occurred.
If You Are A Renter
By law, your landlord should offer fire detection with at least one fire alarm. You should also have a fire door if your door opens onto a communal area that is shared with other tenants. Also, fire doors should be in place if the "Lack" of a fire door could impede a communal escape route.
Let's say that you rent a flat and it doesn't have a fire door(s). You do not have the legal right to demand them. However, if there is a fire, and especially if there is a death, you could argue that the lack of fire doors made the situation worse, therefore increasing your chances of winning the court case.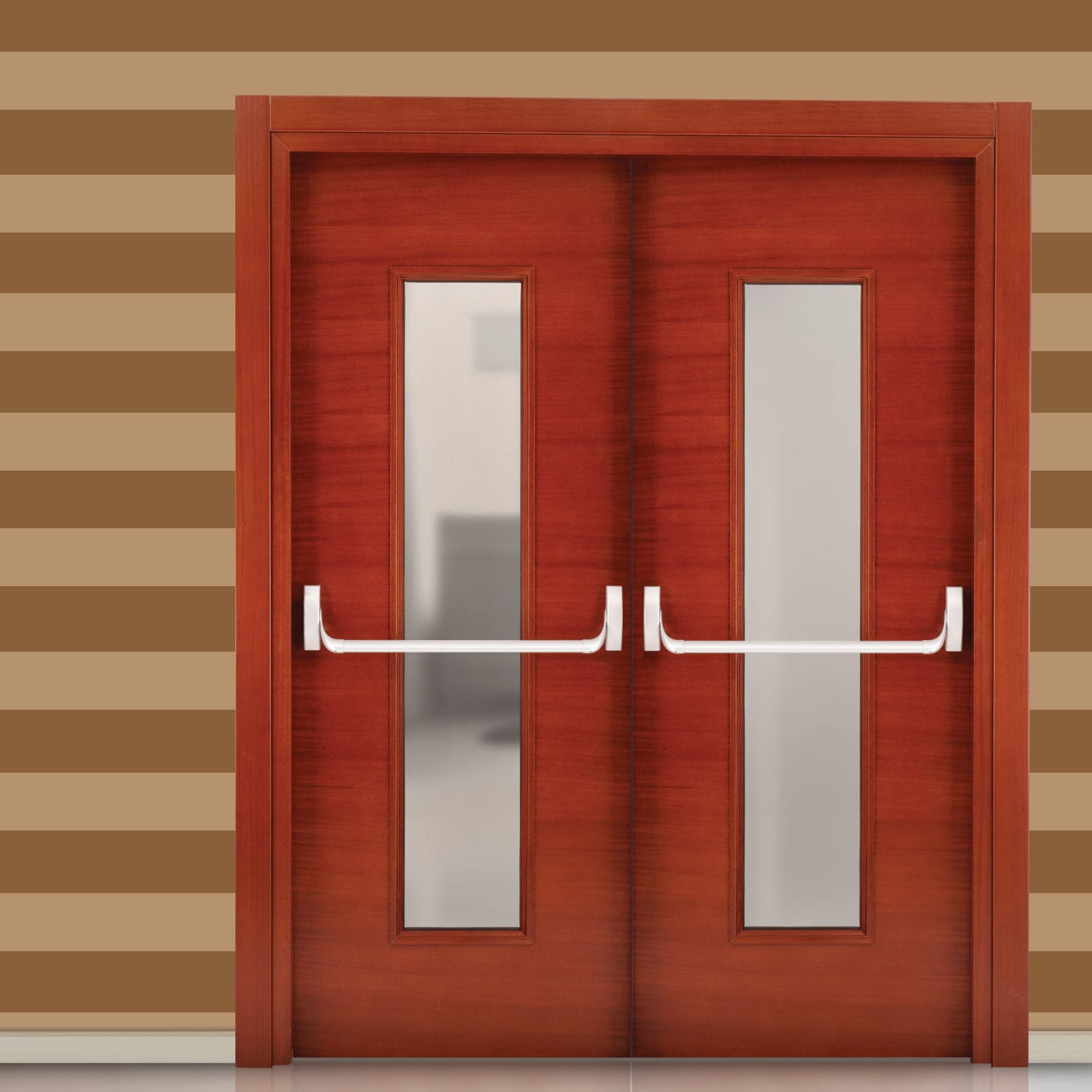 Do Not Install Fire Doors Yourself
Whether you own the flat, or you are a renter, you should have good-quality fire door contractors to come in and install your doors. There are two reasons for this, and the first is that you want to be sure the job is done right.
Secondly, in the unlikely event that the fire door itself contributes to a death or injury due to fire (such as if it stuck closed during a fire), then the installer can be sued quite severely. You do not want to be the person getting sued just because you tried to save some money on fire door installation.
Get A Fire Door
If you are a renter, then perhaps inquire about fire doors. If you are a landlord, or own a flat, then get a fire door. Even consider them within the flat itself, such as in the bathroom, like they do with bathrooms in hotels. Fire doors can be very cheap but consider going the extra step and having fire doors with windows in them, especially if they are external doors.
Final Thoughts – Flat Owners Are Responsible For Fire Damage And Injury
Even if you own your own flat and live in it, you are still responsible for fire safety because the people around you are also at risk if you are negligent. The legal wording is that you need to, "…prove that it was not practicable or reasonably practicable to do more than was in fact done to satisfy the duty or requirement." With that in mind, a fire door is a reasonably easy investment that helps prove your diligence and concern for fire safety.
After the Grenfell Tower incident in 2017, UK judges are still eager to hand down very harsh punishments to landlords and flat owners who do not take fire safety seriously. Installing fire doors as part of your overall fire-safety plan, is a good way to show you did all you could to avoid injury and damage.