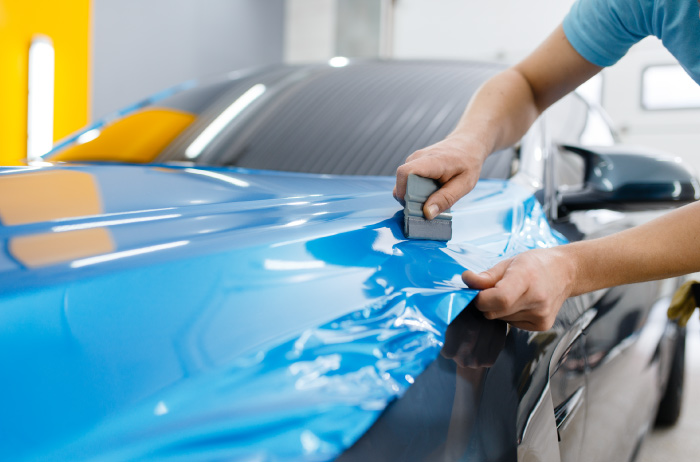 Vehicle wrapping is an effective and affordable way to advertise your business. Here are some of the benefits of using vehicle graphics to market your company:
Cost Effective
Vehicle wrapping is a cost-effective form of advertising. You can design a custom wrap for your vehicle, which means you can decide how much or little you want to invest in your branding efforts. If you're on a tight budget, you can do simple designs like vinyl lettering or decals. However, if you want something more elaborate, there are plenty of options available that will make your car stand out from the crowd.
Creates Brand Awareness
A well-designed car wrap will help create brand awareness for your business by making it easier for people to remember what it looks like when they see it again in the future. For example, if someone sees your car wrap on their way to work every day, they'll start associating it with your brand because of its unique design and colour scheme. This makes it easier for them to remember who owns that particular car when they see it again somewhere else down the road — whether it's at work or at home — because they'll have already established an association between that vehicle's appearance and your company's name.
Stand Out From the Crowd
If you're in any kind of industry where competition is fierce, you need to stand out from the crowd. Vehicle wrapping is one of the most effective ways to do this because it gives you an opportunity to create a design that reflects your brand and catches people's attention.
Customizable
Another benefit of using vehicle wrapping is that it is customizable. You can choose the colour, design and make sure that everything fits with your brand image. You can also make sure that the design looks professional and does not distract from the message you want to communicate with customers about your business. The design should reflect your brand identity and give you an advantage over your competitors who are not doing anything about their vehicles or do not have any vehicles at all!
It Lasts for Years!
Unlike temporary signage or printed materials that wear down over time, vehicle wraps last up to five years before needing replacement — maybe even longer if you take care of them properly by cleaning regularly with mild soap and water followed by rinsing off completely with clean water and drying off completely with a cloth towel before driving again (this helps prevent scratches).
If you are looking for professional vehicle wrapping, contact us at https://www.allsignsandprint.co.uk/. We offer all signs and print solutions.