Do you ever look back on the logos of your favorite brands, shake your head, and wonder how they ever ended up with the red, green, or blue letters they have now or how they settled on the logo they have now?
We can be sure they didn't just pick their logo out of a hat. There is a process that the best brands follow when creating or choosing their logo, and it serves them well.
Picking among the type of logos for your business means looking at what and how you want your business to be known.
Types of Logos: Which One is Best For Your Brand Identity?
Read on to find our top tips for choosing the right logo for your business.
Define the Company's Objective and Culture
How can business owners represent their company online if they don't grasp its purpose, vision, and mission?  After the company name, the logo is its identity. Your company logo represents your brand.
Yes, you read that correctly; there are certain big firms which is known for their original creative logo design rather than their business name.
Review Top Brand Logos
When it comes to producing a creative and inspirational logo for your business to represent your brand you are entirely free to evaluate the Logo Designs of the top brands. Yes, it's always a good idea to check out your niche's internet competitors and top companies in the same industry.
You can get ideas, concepts, creativity, and color combinations from prominent businesses to construct your business logo design and supply your professional logo designer or professional logo creating agency with logo ideas.
Aim for Exclusive Creativity
Uniqueness is key when picking a logo for entrepreneurs, firms, small enterprises, agency groups, management companies, and freelancers. Do you want your logo to reflect corporate goals? Your logo should be unique, innovative, colorful, and beautiful.
Unique designs always convert leads into sales. Hiring a professional logo designer could be of great help to create a logo that should be original and appealing. You may also custom gaming logos on your own.
Choose a Color That Means to Your Brand
Color promotes brand recognition. Skilled designers choose colors based on the feelings they evoke. Red can promote hunger, while green, the color of healthy plant life, reminds us of the environment.
As an entrepreneur or designer, you may create more effective, memorable designs by understanding color meanings.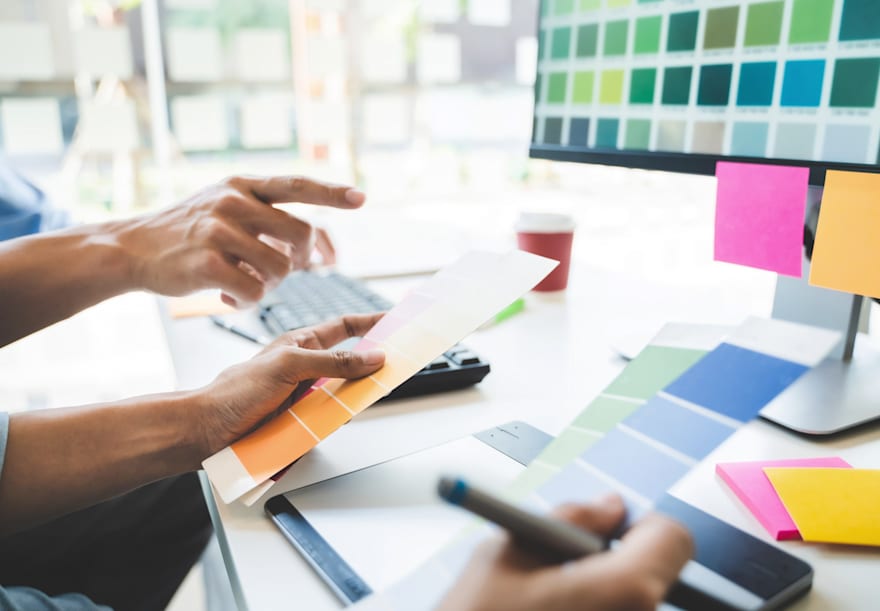 Pick Your Personality Font
Logo design includes font style choosing. A typeface not only titles a company's name, but also conveys its personality. Make sure the logo font is readable at any size.
There are three fonts for logo design. These have perks and cons.
Logos with fluid or slanted fonts indicate movement and adaptability
A large font implies power and reliability
Serif looks classic, modern, and clean
Logo Tagline
Business brand slogans are vital. It boosts logo effectiveness and helps customers recognize your brand. It distinguishes your brand from others with similar names or initials.
Your logo is the face of your online business, so leave the design to professionals. If you are the owner, invest in adding a great tagline to your logos.
Choose Your Logo Wisely
As a business owner, it's important to choose a logo that accurately represents your company. This guide has provided you with information on how to choose the right logo for your business.
With this knowledge, you can make an informed decision on how to design a logo will work best for your business.
If you want to learn more about business and technology, check out our blogs.