As technology evolves, so must we, and nowhere is that truer than in the healthcare industry. From AI image generation to 3D-printed artificial limbs, it's absolutely phenomenal what we have achieved as a species in the technological sphere. It's also incredible to imagine what might lie ahead in a technological sense over the course of the next century.
What kind of progress will we make, and what kind of technology will get us there? Will we solve global warming? Will there be a cure for cancer? Will world hunger be solved? These are all burning questions that rely on humankind's ineffable capacity for knowledge, discovery and change.
If we focus on healthcare specifically, it's clear that we've already made immense progress with regard to both physical and mental health. Technology has allowed processes of data collection and protection to become a lot smoother, as well as easing the burden on health services with wearable health technologies that can keep track of patient health.
With smoother processes within and outside of healthcare practices comes greater efficiency, and in turn a more positive trend in terms of societal health at large. But how can your healthcare practice benefit from digital health technology?
1: Streamline patient data
As mentioned, the processes involved with collecting and sharing data are a lot easier. Where before it would have taken minutes to find a patient's file, it now takes seconds. Not only that, but data is safer than ever, with the risk of data loss minimised significantly. If your practice isn't up to date with regard to its data technology, then it's already playing catch-up. This is an absolute must-have for your practice.
2: Be app compatible
There are all kinds of apps to keep track of various health concerns – from optical health to dental health to anything in between. Keeping your finger on the pulse can allow patients to keep track of appointments and streamline their own processes regarding their own health. Take for instance the Pharmaceutical App which allows integration with wearables, monitoring of symptoms and so much more. Furthermore, this can also be significant in terms of mental health, in that patients are able to use apps to keep track of their mental state and have the tools to deal with any arising health issues.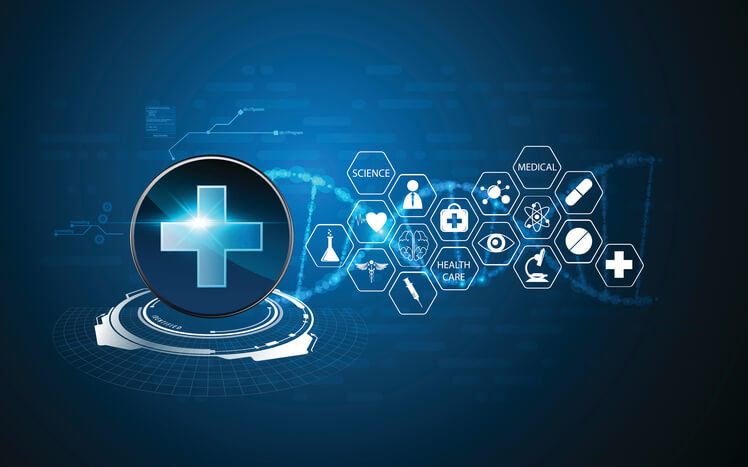 3: Reduce errors with medication
With easy access to patient records, errors with regard to providing the correct medication can be minimised. Inconsistencies between the patient's health record and the prescriptions can nip any potential errors in the bud as and when they arise.
4: Give and keep track of patient health goals
If patients are looking to stay on track with regard to any aspect of health, then the App Store or Google Play can again be of service here. Not only that, but you can work with your patients in allowing them to achieve their health goals, especially if the apps in question are integrated. This could be anything from quitting smoking to trying for children – anything is possible with the modern technology available in the palm of our hands.