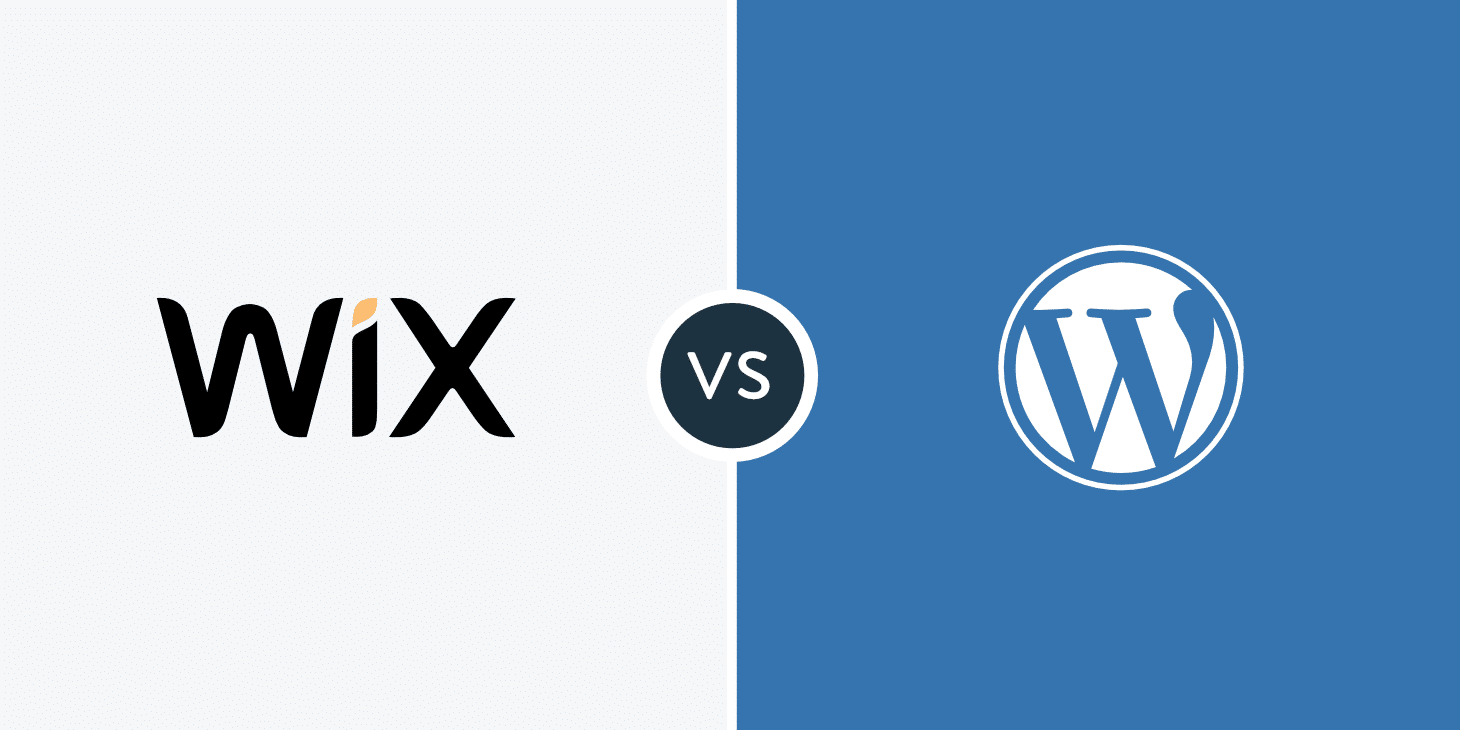 If you are looking into building a website, chances are you have already heard of WordPress and Wix. Both are tools that can be used to manage blogs and other kinds of websites. But what is the difference between the two? It turns out that both can be useful, but depending on your needs and preferences, one might be better than the other.
What is WordPress?
WordPresss a Content Management System that was launched in 2003. Today, it is far and away the most popular CMS on the internet- almost 40% of all websites use WordPress!
WordPress is free to use and free to modify (like Wikipedia), so there are thousands of plugins available to help customize your website. Because WordPress is so popular, there is a large community of users online, so it is easy to find solutions to problems you may have with WordPress.
What is Wix?
Launched in 2006, Wix is an all-inclusive package, not just a CMS. Wix hosts your website, allows you to purchase a domain name, and provides a simple website design tool to help build your website.
If you want to try it out for free before purchasing a full package, Wix offers a free version. However, the free version places ads on your website, and does not allow you to choose your own domain name.
Which is better?
There really is no right or wrong answer. Which system you should use depends on personal choice. But let's take a closer look at some specific reasons why you might choose one over the other.
Why WordPress is better than Wix.
WordPress offers much, much greater flexibility and customization. This is because of its thousands of plugins, which are made by anyone in the WordPress community. Wix is a private company, so no one outside the company can make plugins to increase its customizability.
If you choose WordPress, then you can actually host your own website on your own server, if you wish. All Wix websites are hosted on Wix servers, making it difficult to transfer data if you wanted to.
Wix also costs more up front. Even the most basic package will cost over $100 a year. WordPress is 100% free, although you will still have to pay to host your website somewhere if you use WordPress.
Lastly, if you want to boost website traffic with SEO (Search Engine Optimization), go with WordPress. WordPress offers many plugins devoted just to SEO. Yoast is probably the most famous one.
Why Wix is better than WordPress
Wix is definitely easier to use, although WordPress is still very easy to use, as far as CRMs go. This is because Wix offers a very simple, drag-and-drop website builder, whereas WordPress will require some coding.
Wix is also the faster option if you simply want to get a simple website up and running quick. With WordPress, you will need to get your own hosting or server, and it may help to get a web developer to help with the site. But because WordPress is so popular, it is easier to find a local one- if you live in Boston, for example, it may be easier to find a Boston WordPress Design service  than a Boston Wix developer. There are very many Boston WordPress developers available.
Which option you choose depends on your needs and preferences.
If you are brand new and just want a quick website, use Wix. Also, if your budget is exactly zero, you should go with Wix, since it does offer a free version (that comes with ads). But if you want to really own your website, and don't mind dealing with a little extra complication, go with WordPress.