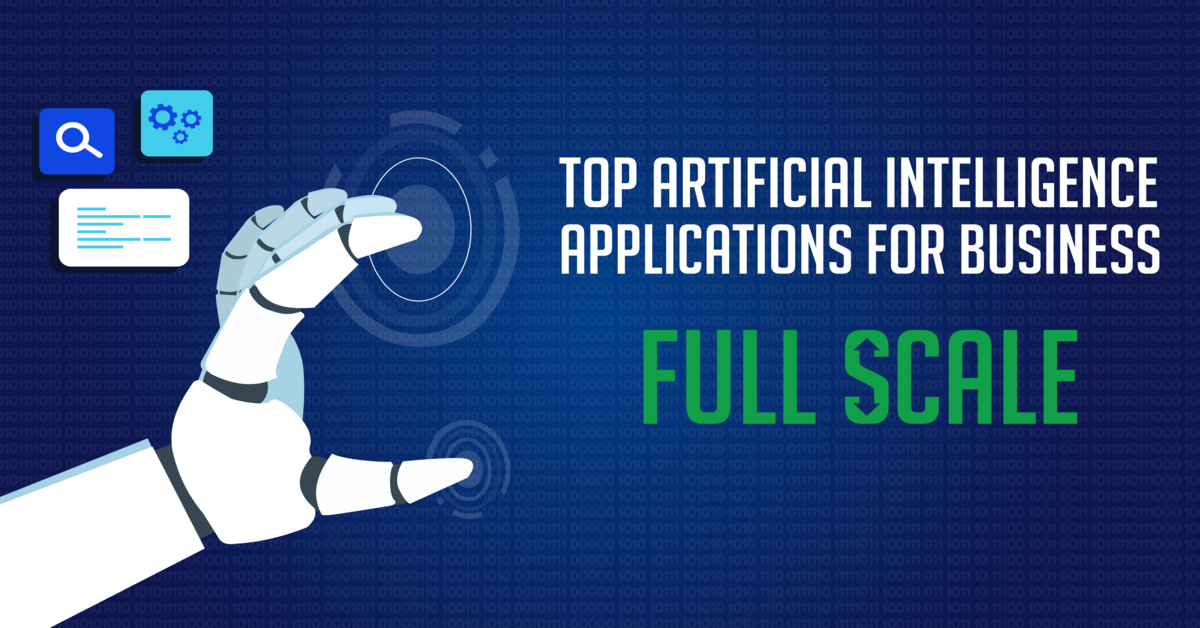 The widespread use of Chat GPT in businesses and the debate over whether it is a boon or a bane to businesses since its release in 2022 has made it the most talked about AI application.
We live in a day and age where technology is the driving factor for most business sectors. AI breakthroughs have revolutionized the way businesses perform and sustain. A lot of the routine, repetitive work that used to be done by humans has been automated thanks to the advent of AI in this sector.
AI decision-making has become faster and more accurate as artificial intelligence apps become indispensable in businesses. This article will discuss how enterprises incorporate AI into their products and services.
Because of the rapid expansion and usage of AI across multiple industries, AI bootcamps are gaining popularity among job seekers. Professionals across the globe are enrolling in AI bootcamps to leverage the opportunity and build a successful career.
What Is Artificial Intelligence?
Artificial intelligence is a technology that mimics human intelligence and behavior to perform routine tasks like data entry, customer service, etc. For example, computer software uses deep learning and machine learning techniques to process large amounts of data and make decisions like humans.
How Do Artificial Intelligence Applications Benefit Businesses?
Artificial intelligence in the industry has a massive impact on business growth in the following ways:
AI systems, if correctly implemented, may help businesses save time and money by reducing the likelihood of errors caused by human error.
Gain a deeper understanding of customers by predicting customer behavior and delivering tailored solutions.
Boost output and efficiency in business operations.
Streamline and optimize everyday operations to save time and resources.
Take quicker business actions based on the results of cognitive technology.
Get valuable information from mountains of data to expand your clientele.
Revenue growth by maximizing potential sales.
Enhance knowledge by facilitating analysis and providing insightful guidance and assistance.
According to a recent study by IBM's Global AI Adoption Index 2021, businesses have accelerated using AI apps post the COVID-19 pandemic. So now we can talk about which companies are actively exploring how they might incorporate AI into their operations.
Top Five Applications For Artificial Intelligence In 2023
AI breakthroughs are observed in multiple industries and segments; let us look at them individually.
1.   Marketing
All major multinational and small companies use an AI decision-making app that helps them optimize operations and customer satisfaction.
Some examples of AI being used in marketing include the following:
Market research
Targeted online marketing for prospective customers
Competitor analysis
Facial recognition
Recommendations
Personalization of online ads
Ad targeting and customer segmentation
Several businesses have begun employing analytics with sophisticated technology like face recognition and geolocation software to locate clients and offer goods, services, or sales tailored to their interests.
2.   Customer Support In E-Commerce
Customer satisfaction is a crucial indicator of a thriving business. Therefore, companies must adopt various performance measures and surveys to improve engagement and increase customer base. Artificial intelligence apps have taken care of that to a great extent. AI for decision-makers in the e-commerce business is evident in the following areas:
Appropriate searches
Predictions of consumer demand and suggested products
Enhanced customization in sales
All these advantages of AI applications help benefit companies and offer enhanced consumer satisfaction as customer support is accelerated faster and quicker to promote sales.
3.   AI in Business Management & Finance
Automated software has changed business operations and IT processes to increase productivity. Many AI-enabled software applications make back-end support straightforward. For example, preparing bills and invoices can be repetitive and boring, leading to human error. Accounting is now simple, quick, and error-free thanks to AI-based apps on computers that can store and generate the bill automatically. Artificial intelligence in the industry, especially related to businesses like inventory management, accounting, and finance, can help in the following departments:
Process automation in IT sectors
Data simplification
Sales forecasting as per user interaction and behavior
Generating automated responses to queries and providing online support
Advanced and enhanced security while dealing with financial transactions
Proposal management services to analyze and review business proposals to prevent errors and reduce manual review work
Virtual assistants like voice-to-text features and Siri or Google
4.   Human Resources
Hiring and recruitment have changed over the years, and the perception of hiring the right candidate for the job profile is more inclusive with perks and benefits.
AI for the decision-making process in human resources is essential and valuable for screening and analyzing the correct candidate profile. Natural Processing Language (NPL) helps businesses quickly sift through resumes to find the best applicants. Attributes such as location, expertise, level of education, etc., are examined. If the individuals are qualified, it also suggests other work opportunities.
AI apps also help automate payroll processing, a huge time saver for HR departments. Organizations use AI to sort resumes into buckets depending on their desired skills. This makes it easier to bring new people onto the team.
5.   Cybersecurity
Due to the widespread adoption of digitization, offline data storage and administration methods have given way to cloud-based alternatives. This raises the stakes for businesses already vulnerable to cyberattacks. Use the power of AI to improve your company's security policies.
AI allows businesses to monitor all the strange data, packets, and system noise that could go unnoticed. By keeping an eye out for anything out of the ordinary, problems can be quickly identified and resolved.
Conclusion
No wonder every department and business is implementing AI in their industries due to the advantages of adopting AI. Artificial intelligence in industry implementation reduces the time spent on routine activities, boosts staff productivity, and improves the customer experience across all departments (marketing, operations, and sales).
With the right approach, many new companies quickly expand and become profitable. To a large extent, it is due to AI. Compared to the past, modern life is much easier due to the prevalence of AI-powered robots that do the bulk of human labour.