CBD has recently been making massive strides as an incredibly diverse plant extract. Even though most of us associate CBD and its sister compound THC with medicinal pain treatments and recreational use, it has recently infiltrated the beauty industry, and for several praise-worthy reasons. Not only is CBD oil an exceptional treatment for varying skin conditions, but it also offers incredible everyday benefits that virtually everyone can take advantage of. If you are wondering how incorporating CBD into your skincare routine will benefit skin health, here's how the plant extract can transform the health of your skin.
Acne-Prone Skin
Not everyone outgrows acne breakouts as we all believed we would. Unfortunately, adult acne is far more common than we could imagine. What's more, most products that promise relief from adult acne are too potent and harsh for sensitive skins and do not account for combination skin types. As a result, most sufferers of adult acne end up testing countless products on their skin in search of a solution, which ultimately worsens the issue.
CBD oil proves quite promising for acne-prone skin as the plant extract is a rich source of anti-inflammatory and anti-bacterial properties. What's more, it is also able to nourish the skin instead of stripping it of essential moisture as many store-bought products tend to. Before incorporating CBD oil into your skincare routine, you should evaluate Rave Reviews guide to the best CBD oil products give your skin the highest quality formulation.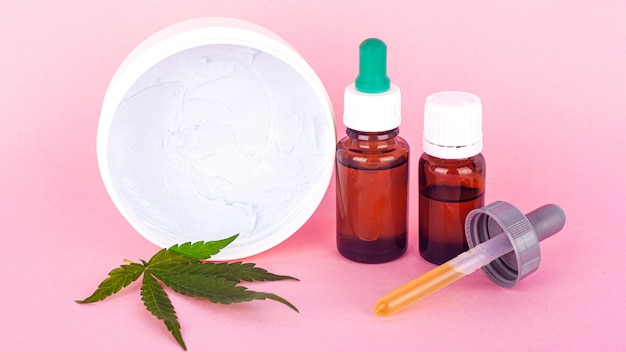 The Signs Of Aging
Almost everyone has tried and tested anti-ageing skincare products at least once, only to be exceptionally disappointed. This is because most anti-ageing creams and ointments are hardly as effective as they promise to be. However, CBD contains a prime source of beneficial antioxidants, which assist in the fight against wrinkles, fine lines and dark under-eye circles. Antioxidants can counteract the effects of free-radical damage that results in the signs of ageing skin.
Skin Sensitivity
Sensitive skin can be an extremely pesky skin type, and mainly because finding the right products is understandably challenging. Those of us with sensitive skin often experience redness, itching, and skin impurities as products advertised to be suitable for sensitive skin often contain potent and harsh ingredients. Luckily, CBD contains impressive soothing properties that will not just help tend to skin sensitivity issues, but they will also assist with avoidance. Therefore, using CBD oil daily as part of your skincare routine is a great way to alleviate skin sensitivity.
How To Include CBD In Your Skincare Routine
Adding CBD to your skincare routine can be done in two ways. You can simply add a small amount of the oil into your trusted moisturizing cream, or you can purchase products that include CBD in the ingredients list. There are dozens of CBD products for skin care on the market, from CBD balms to moisturizers and eye creams. Before purchasing, you should always evaluate product reviews to determine the quality and effective results.