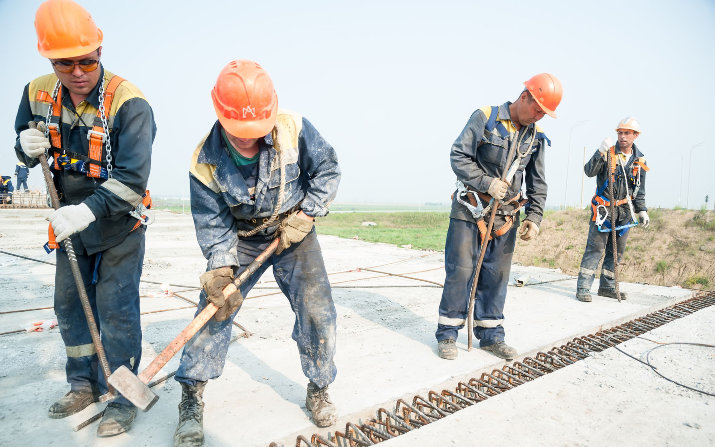 What's happened to the 2022 edition of the NICP? The 2022 National Infrastructure and Construction Pipeline, a pipeline of planned infrastructure projects, was initially delayed due to the turmoil caused by the 2022 mini-budget. Since then, we've been told it would be published in the first half of 2023.
As we move into June, the continued absence of the NICP raises the question of whether the Government fully comprehends the depth and persistence of the labour and skills shortage currently impacting the construction industry.
According to the latest Construction Market Outlook report by Currie & Brown, an estimated 225,000 extra construction workers will be needed by 2027. This research suggests a substantial gap between demand and supply in our construction industry, the severity of which may not be fully anticipated by those in power.
Nick Gray, the Chief Operating Officer at Currie & Brown, describes the infrastructure programmes as "talent-intensive", which is one of the reasons that we're seeing the demand for skilled professionals exceed supply in some places. The skills shortage shows no sign of resolution, and any meaningful solutions will require the concerted efforts of both government and industry.
The NICP represents a blueprint for our nation's economic well-being and progress, linking infrastructure development to improving our collective quality of life. Given its significance, one would expect its publication to be a top priority.
We can't ignore the potential economic implications of the skills shortage. Industry analysts have predicted that labour costs in the construction industry will rise by 8.3%. Combined with rising material costs, this could add an additional £900 million to the infrastructure pipeline estimates. These projections are a serious concern that requires proactive government attention.
These numbers have significant real-world implications for construction projects contributing to the nation's well-being and economic stability. They relate to delivering essential infrastructure projects like the Transpennine Route Upgrade Programme, work at the Port of Liverpool, the New Hospital Programme, and others.
Of course, many in government acknowledge the severity of the skills shortage. That said, the substantial delays to the publication of the NICP suggest that there could be a need for more joined-up thinking on the issue. The construction industry's skills shortage calls for a proactive approach and collaborative solutions, which can only be achieved when the severity of the challenge is fully recognised and addressed strategically.
Alex Minett is the Head of Product & Markets at CHAS, the UK's leading health and safety assessment scheme and provider of risk mitigation, compliance, and supply chain management services. Alex has written extensively on the UK's skilled worker shortage. CHAS clients can use the Contractor Search Tool to quickly find accredited contractors and builders across the UK.