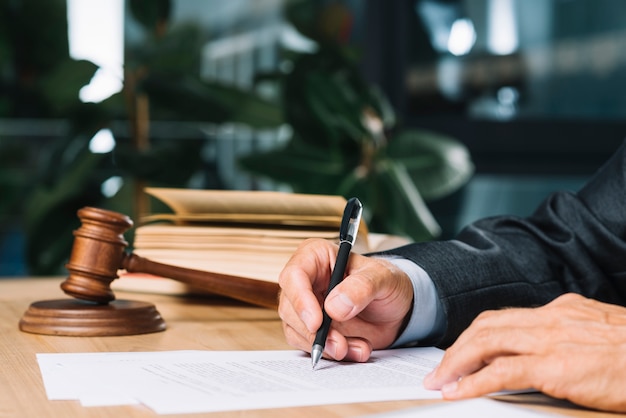 British citizenship is a status which is desired, valued, and which for many is symbolic of integration and acceptance into the social fabric of the UK. Prior to 1981, anyone born in the UK automatically acquired British citizenship by virtue of their birth – regardless of their parents' immigration status or nationality. However, this system inevitably created a divide between those who "deserved" to be British and those who did not. Effectively, there were a large number of people who had spent much of their life in the UK and were very much attuned to British culture but were ineligible for British citizenship due to their place of birth. On the other hand, there were others who were born in the UK, and who were therefore automatically British, despite never thereafter living in the UK or contributing to British society in any way.
The British Nationality Act 1981 (enforced in 1983) ("the BNA 1981") sought to remedy this by removing the automatic acquisition of citizenship by virtue of birth and introducing a means by which certain children were able to register as British nationals. This was intended to mitigate the ending of automatic citizenship so that all children who spend the majority of their lives in the UK could be recognised equally as British citizens.
There are currently two routes to registration as a British Citizen. The first requires the fulfilment of certain objective criteria (including a residence requirement). This is described in the BNA 1981 as an "entitlement" rather than a privilege. The second route relies on the discretion of the Secretary of State to accept that a child is eligible for citizenship. Both routes require payment of a mandatory and fixed application fee of £1,012.
Home Office statistics indicate that the cost of processing a child registration application for British citizenship is only £372. Amnesty International UK has called the surplus fee of £640 payable by every applicant "shameless profiteering". Analysis undertaken by the online immigration law blog Free Movement last year identified that the surplus generated by child registration fees between 2012 and 2017 amounted to almost £100 million. This figure is reportedly undisputed by the Home Office.
Aside from the Home Office's seemingly unreasonable policy of self-financing in order to cross-subsidise other immigration and nationality services, the imposition of arbitrary and unnecessarily high application fees has far-reaching and serious consequences for many children who are unable to afford it.
A study undertaken by The Project for the Registration of Children as British Citizens (PRCBC) indicated that there are approximately 120,000 children in the UK without citizenship or immigration leave, of which 65,000 were born in the UK. The High Court acknowledged that there is a "mass of evidence" confirming that many families simply cannot afford the substantial fee attached to citizenship applications, rendering this imposition unlawful and unfair.
The case of R (The Project for the Registration of Children as British Citizens & Ors) v Secretary of State for the Home Department [2019] EWHC 3536 (Admin) addressed these concerns and Mr Justice Jay acknowledged that children without citizenship are "in an obviously precarious position".
British citizenship carries many tangible as well as intangible benefits. The particular importance of nationality when assessing the best interests of any child was addressed in the case of ZH (Tanzania) v SSHD [2011] 2 AC 166:
"the fact of belonging to a country fundamentally affects the manner of exercise of a child's family and private life, during childhood and well beyond… (United Nations Convention on the Rights of Children, para 32, as referred to with approval by Baroness Hale)
… [T]here is much more to British citizenship than the status it gives to children in immigration law… [i]t carries with it a host of other benefits and advantages… [which] ought never to be left out of account" (Lord Hope).
The same considerations were explored by Mr Justice Jay in this most recent case of R (The Project for the Registration of Children as British Citizens & Ors). He too determined the significance of the link between citizenship and social identity, citing the Secretary of State's own guidance documents, which state:
"[b]ecoming a British citizen is a significant life event. Apart from allowing a child to apply for a British passport, British citizenship gives them the opportunity to participate more fully in the life of their local community as they grow up". (Guide MN1, July 2019).
Furthermore, British citizens enjoy a host of other advantages including the eligibility to apply for a British passport, access to consular services overseas, access to the welfare state, and the right of abode in the UK. There is also the issue of future generations who may benefit from the acquisition of British nationality. Those children with limited leave to enter or remain in the UK, who are unable to register as British citizens simply due to the unreasonably high application fees continue to remain subject to examination of their status at ports of entry, are at risk of having their leave cancelled or curtailed and are liable to deportation.
Clearly the impact of exceptionally high (and arbitrary) fees prejudices many children who would otherwise enjoy the rights and freedoms attached to British citizenship. The case of R (The Project for the Registration of Children as British Citizens & Ors) highlights the fact that children from low and middle income families would only be able to afford the fees if those acting on their behalf were prepared to make unreasonable sacrifices. Further, the effect of not being able to afford a fee for something which according to the Secretary of State's own legislation is deemed an "entitlement" results in children feeling alienated, isolated and not fully assimilated into British society.
The PRCBC has argued that the current fee of £1,012 breaches section 55 of the Borders, Citizenship and Immigration Act 2009 ("the BCIA 2009") which imposes an overarching requirement to take into account a child's best interests. The High Court has made clear that where a child is eligible for British citizenship, it will be in that child's best interest to be registered accordingly. In light of this, it has been determined that the Home Office has failed to exercise its duty to consider and implement section 55 of the BCIA 2009 when setting the fees payable for child citizenship applications.
While the court has ruled that the Home Office's failure to consider the best interest of children applying for British citizenship is unlawful, it has not accepted the argument that any fee exceeding the administration cost of processing the application should be scrapped.  Effectively, it is now up to the Secretary of State to defend the charge-rate and to convince the courts that the surplus fee of £640 is not only reasonable but also not detrimental to the best interests of child applicants.
In the meantime, those who have already incurred the cost of the citizenship fee have no immediate basis to claim a refund.
Gherson has extensive experience of all aspects of nationality law and naturalisation and registration applications. If you would like any further information on British citizenship application procedures or requirements, please do not hesitate to contact us.
The information in this blog is for general information purposes only and does not purport to be comprehensive or to provide legal advice. Whilst every effort is made to ensure the information and law is current as of the date of publication it should be stressed that, due to the passage of time, this does not necessarily reflect the present legal position. Gherson accepts no responsibility for loss which may arise from accessing or reliance on information contained in this blog. For formal advice on the current law please don't hesitate to contact Gherson. Legal advice is only provided pursuant to a written agreement, identified as such, and signed by the client and by or on behalf of Gherson.