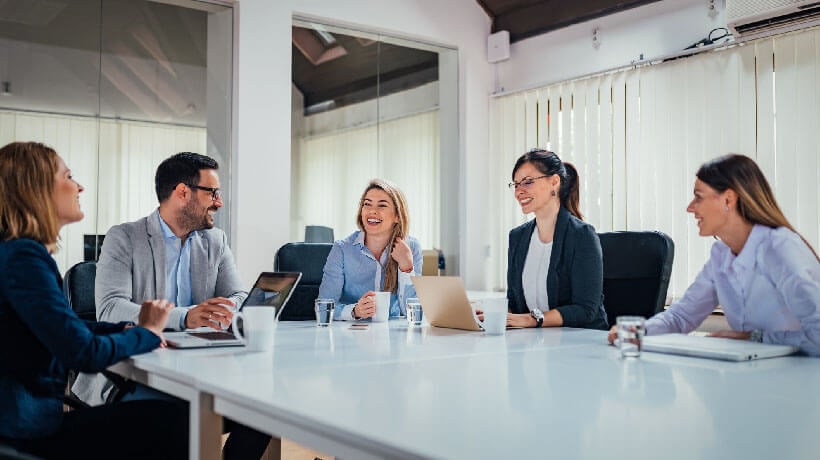 During the coronavirus pandemic, the way in which businesses had to operate changed drastically, sometimes having to adapt at the drop of the hat to accord with ever-changing government guidelines.
One of the ways in which the working life changed was the increase in working from home. In 2020, 35.9% of workers did some work from home, an increase of 9.4% on the year before, according to the Office of National Statistics.
Though the success of the vaccine rollout can be seen as a light at the end of the tunnel for the COVID-19 pandemic, and many are starting to return to work physically, the risk of COVID-19 might well be here to stay even after the pandemic has ended.
Thus, it is likely that working from home at least in some capacity is likely to continue throughout 2021, and maybe even become the new normal. With this in mind, here is how to make sure that your company's employee training approach is ready for what the post-COVID working environment might hold.
Hold Webinars Which Are Accessible for In-Office, At Home, And Hybrid Office Employees
With a webinar with ON24 you can hold accessible training for all of your employees, regardless of where they are based on a day-to-day basis.
Not only this, but you can take advantage of AI-personalization and analytics, which can turn participants' engagement and behavioral data into actionable insights.
Ask Your Employees Where They Are At
Due to the disruptions of the pandemic, your employees may be at different stages of their training, and thus may have missed certain elements or be out of practice on others due to working from home.
Therefore, to make sure that your post-COVID training approach is effective, ask your employees where they feel they are at with their training. What are the things they want to cover? What are they struggling with? This will then help you to know what to go over in your training.
Have A Blended Learning Approach
Not everyone has the same learning style – some people learn through doing, and some through taking notes. To make sure that everyone has a fair chance to understand the training, make sure to use a variety of different teaching methods and change it up.
Think About Why You Are Undertaking Employee Training
Are you training your staff to narrow a gap in skills? Is it to improve customer retention? Or, maybe you are trying to enter into a new market.
By thinking through your reasons for doing this, you will be able to prioritize certain training programs, making your training approach more consistent and towards a tangible goal. However, remember to be a little flexible at times, as no one works well under overbearing pressure.
So, if you are not sure if your company's employee training approach is truly 'post-COVID' ready, do not panic. With these top tips you will be able to improve your corporate training program, working towards education despite the potential challenges that the 'new normal' might bring.