Car accidents are a fact of life living in the United States of America, as many citizens require an automobile to run errands and get to and from work. With hundreds of millions of drivers on the road, it's a matter of time before someone makes a mistake. Multiple metal objects colliding is sure to cause some car crash injuries when the dust settles.
Knowing the proper steps to take after you're involved in a car crash is essential if you want to receive the settlement you deserve. A staggering $473 billion was spent on medical bills for car crash recovery. You don't want to find yourself on the hook for tons of money as you work through your injuries from a car crash.
The good news is that you've found the perfect guide to maximizing your compensation for injuries in a car crash. Keep reading to receive the money you deserve today!
Call 911
The first thing you should do after you're involved in a car crash is to check yourself and your passengers for injuries. Once that task is complete, get on your smartphone and call 911 to alert emergency services of the accident. This call will bring first responders to the scene to help injured individuals, control traffic, and document the accident.
The police are vital because they'll document evidence and speak with witnesses at the scene. This information gets put into a police report that you can use as evidence if you go to court over your car crash injuries.
It's also wise to get checked by the medical first responders to identify any injuries. Many drivers are overwhelmed by adrenaline and shock and won't feel the extent of their injuries until the following day. Medical professionals will document injuries which you can use as evidence in court.
Document Everything
Documentation is your friend when you suffer car crash injuries. Document everything you can after the dust settles on the accident. Take pictures from multiple angles of your vehicle and the other vehicles involved in the accident. Taking a video of the crash scene is also an intelligent step to build your case for the car crash injury lawyer.
Document any injuries that you have, like cuts, scrapes, and bruises. Look for bystanders who witnessed the accident and ask for their version of events. Ask these witnesses for their contact information to get ahold of them if your case goes to court.
It's best to write down your recollection of what happened while it's still fresh in your mind. You don't want to miss any crucial details of what caused the car accident. Write down the road conditions, weather, and other relevant information that played a role in the car accident.
Seek Medical Treatment
Whether you have significant injuries or not, seek medical treatment as soon as possible. This is especially vital if you don't receive medical treatment at the car crash scene. Documentation of your injuries is essential to build a case in court for your compensation.
As mentioned earlier, it's likely you haven't felt the extent of your injuries yet. Internal injuries are the most significant risk to your health since they don't appear until later. Internal shock is a severe risk that comes with the blunt force of a car accident.
Waiting to get medical treatment is a poor idea because you run the risk of the insurance company claiming your injuries aren't related to the accident. They'll throw your documentation out and try to avoid paying you the compensation you deserve for your medical bills.
Alpha Accident Lawyers is an excellent choice if you're looking for a car crash injury lawyer to represent your interests. You'll get proper advice to move through the claims process. They'll negotiate the best settlement possible on your behalf to cover your medical bills and property damage.
Follow Your Doctor's Orders
You need to trust your doctor when you suffer from car crash injuries. It's tempting to disregard their medical advice, but following orders provides the best chance to recover fully. The first step in following these orders is attending follow-up appointments to check your health and well-being.
Your injuries could worsen, and you could find yourself on the hook for more money if you don't attend your follow-up appointments. It's also recommended to communicate any symptoms or lingering effects from your injuries in a car crash.
Your doctor has the skills to help you make a full car crash recovery. The notes about your symptoms will get added to your medical records so you can receive appropriate compensation.
Don't Give Recorded Statements to Insurance Companies
It's recommended that you work with a car accident lawyer when providing a recorded statement to insurance companies after a car accident. Most insurance companies are focused on their profit margin. They'll look for ways to avoid paying you the money you deserve if it hurts their bottom line.
Less scrupulous insurance companies will pressure you to make a statement about the accident in hopes that you slip up. The trauma of the accident makes getting the details straight difficult, and insurance companies prey on this. The hope is that you'll make a statement that harms your claim for a settlement so they can avoid paying you.
File Your Claim On Time
Filing your claim on time is essential if you want to get reimbursed for your medical expenses after your car accident. Most states require you to file a claim within 30 days of the accident. Failure to do so will result in your claim getting thrown out, and the door for your compensation being slammed shut.
It's also possible to file an injury claim or lawsuit in the court system if you're facing serious injuries from the car crash. You'll have a specific time frame from the accident date to reach a settlement or file a lawsuit, so keep that in mind if you seek restitution.
The sooner you start this process, the sooner you can compile evidence with help from your car accident lawyer. File your Notice of Claim within 90 days of the accident to start the process of getting the money you deserve for medical bills, lost wages, and property damage.
Avoid Using Social Media
Social media is a wonderful technology for connecting with friends, family, and more. It's also your worst nightmare when you're working through the claims process for your auto accident injuries. Avoid posting about your accident at all costs if you want to receive a sizable settlement for your car crash injuries.
Don't put the accident details on social media for the world to see. Insurance companies will monitor your social media use and compile evidence against you to avoid paying you the settlement you're entitled to. Don't post anything that harm's your chance of receiving the largest settlement possible.
Calculate Your Claim's Value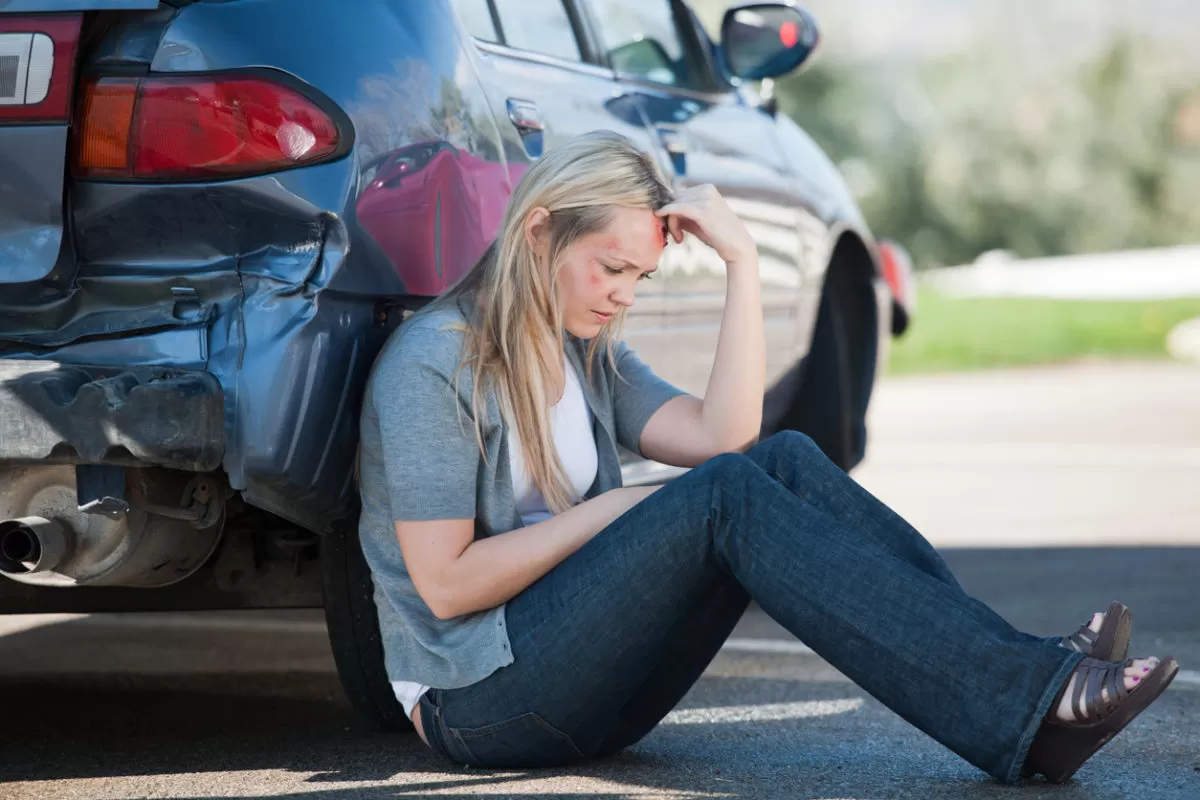 Another step you should take to secure the compensation you deserve is to calculate your claim's value for your car crash injuries. Don't sell yourself short, as many drivers underestimate what their claim is worth when they're making a car crash recovery. You can pursue other types of compensation for your car accident, depending on the severity of your injuries.
Loss of future earnings and pain and suffering are the two most common forms of significant boosts to a claim's value. The best car crash injury lawyer has the skills and experience to know what your claim is worth and how to get the most money possible for your pain and suffering.
They'll also give you tips for negotiating a settlement from the other parties and the insurance companies. Don't give up on the compensation you deserve for your injuries.
Hire an Excellent Car Crash Injury Lawyer
Hiring a car crash injury lawyer is an excellent ace to have up your sleeve when you've suffered injuries from a car crash. Your lawyer will help you get compensation for property damage on your car and money spent on medical bills, and they'll pursue your lost wages that result from your car accident.
Most lawyers will have a free consultation where you can meet them and determine if you'd like to hire them. The best car accident attorneys work on a contingency basis. You won't pay a dime for their help unless you win the case, in which case they'll receive a percentage of your settlement.
They'll negotiate for you and file the proper documents. Your lawyer will also collect evidence on your behalf to build the strongest case possible.
Get Worthy Compensation for Your Car Crash Injuries Today
Navigating the claims process after a horrendous car accident is difficult enough on your own, but hiring a car crash injury lawyer will help you file your claim in a timely manner. Your car crash injuries shouldn't hold you back from living a full and happy life, and the settlement you deserve will help you make a full car crash recovery.
Don't let your injuries from a car crash hold you back. Check out the rest of our blog posts for more illuminating legal articles today!