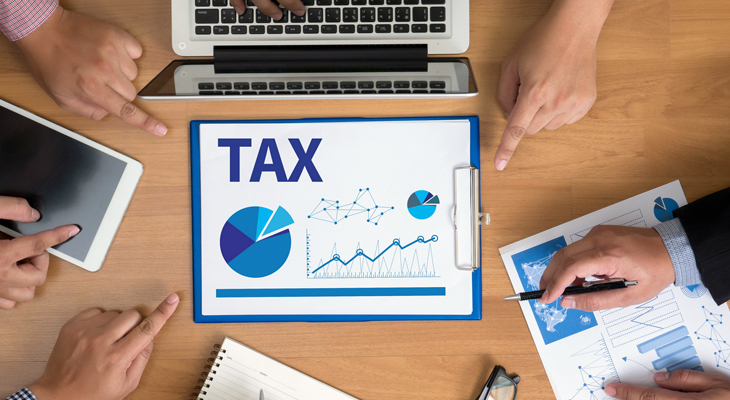 When it comes to reducing taxes, it seems that only the wealthiest are able to enjoy that luxury. People will think of some of the techniques used by the super wealthy such as incorporating companies in offshore tax havens, the use of trust funds, and many other tactics used at tax evasion. However, even for the middle and high income earners have numerous legal ways to reduce your taxes by taking advantage of different tax levels and tax structures. Working closely with tax experts will help you find these legal ways of reducing your taxes. The tried and tested tax reduction strategies will apply depending on the amount of money you are working with and even your employment status.
What are the options available to high income earners on how to reduce taxes in Canada?
Tax-Free Savings Account (TFSAs)
Middle income earners should go for the tax-free savings account (TFSA) since it attracts no tax slip. The contributions to your TFSA will be from after-tax income. However, any interest, dividends or capital gains that are earned from a TFSA are tax-free for life and there are no taxes to be paid on withdrawals. Money withdrawn for purposes of buying a car, buying a home, for a vacation, or for emergency purposes is not taxed.  These accounts also have better liquidity which makes them a good choice for younger individuals. Some wealthy people will max out their TFSA by contributing right up to the annual limit and then giving money to their children at 18 years to put into their own TFSAs to distribute their wealth and reduce taxes on investment income.
Registered Retirement Savings Plan (RRSPs)
High income earners have a very solid option with RRSPs in reducing taxes. Sheltering investment income through RRSPS is one way that the Canadian government has availed. The benefits of the RRSPs over the TFSA arise mainly based on the tax bracket of an individual in retirement and whether it is higher or lower compared to the time of initial contribution.
You should put away as much as you possibly have into an RRSP since you do not have to pay income tax in these amounts. The funds held there can be invested without attracting tax in gains up to a maximum of 71 years when you must commence to withdraw funds and at which point they become taxable income. An RRSP is never ideal for Canadians who continue working beyond 65 years of age since they will be in a higher tax bracket at the time of withdrawing money.
Asset Allocation
High income earners in Canada will benefit immensely from moving their assets being taxed at a higher level into tax sheltered accounts. One such option is the allocation of bonds to RRSPs and TFSAs since the interest is fully taxable. If the RRSP or TFSA has remaining contribution room after purchasing bonds can consider buying stock. Exercise caution when allocating foreign stocks to a registered account since you cannot claim withholding tax on foreign payments. Foreign stocks that pay dividends should be held in non-registered accounts to benefit from dividend payments.
Canadian stocks that pay dividends as well as investments that generate capital gains should all go into a non-registered account since they have preferential tax treatment in themselves.
Income Splitting
Income splitting is one of the most popular solutions to people seeking how to reduce taxes. Splitting income within a family unit is an effective way for high income earners in Canada to reduce their tax burden.  You will be saving your hard earned cash from going to the Canada Revenue Agency.
Some of the legally permitted ways of splitting income as per the current regulations include:
Opening a TFSA and putting in money for all family members who are 18 years and older.
Loaning money to your spouse at the prescribed interest rate.
Giving a gift to an adult family member.
Having the higher income earner cater for all family expenses
Making use of a registered education savings plan (RESP) or registered disability savings plan (RDSP) for their tax benefits.
Investing tax benefit money in the child's name
Splitting pension with your spouse
Loaning money to your spouse to create business income
Always consult WEALTHinsurance.com, who are tax experts before using any of these options to ensure that you are on the right path to tax reduction.
Incorporation
Incorporation is yet another of plausible answers to how to reduce federal taxes. If your business can qualify for classification as a small business corporation, incorporating it will allow you to access the corporate tax rate for small businesses. There are other benefits of incorporating a business including tax deferral, limited liability, access to small business deduction, income splitting opportunities, control of personal income payments, and access to lifetime exemption on capital gains.
Capital Protection Return
You should consider the use of segregated fund contracts and annuities with guaranteed income if operating in the non-registered investment environment. The two options provide return of capital features and offer protection for longevity risk. Additional benefits include being tax efficient and offering insurance protection.
Tax Loss Selling
It is prudent to sell an investment that has lost value at the end of the year from a tax perspective. This applies for investments that are in a non-sheltered account. The loss will effectively reduce the capital gains on other investments and can be carried back up to three years or carried forward indefinitely. Always talk to a tax expert on how to reduce taxes for high income earners in Canada using the tax loss selling.
In conclusion, tax planning is critical and should be carried out on a regular basis. Undertake tax planning at least once annually to maximize their incomes and give less of their money to the government. Planning tax efficiently will ensure that you have more income in retirement at a time when people are currently living longer compared to previous generations.