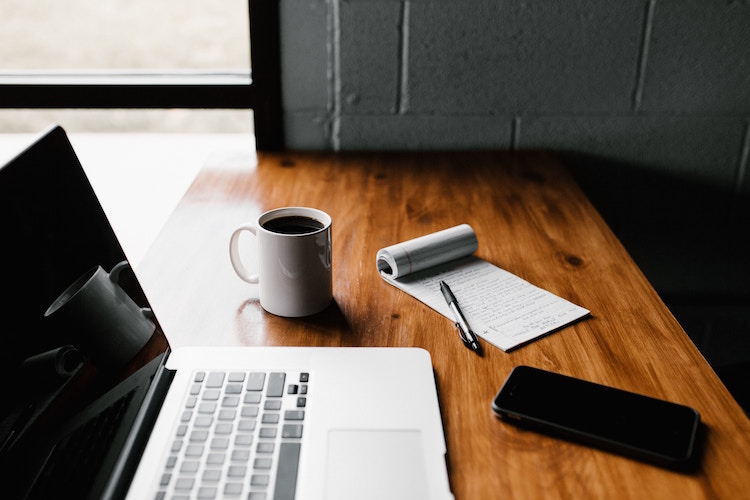 Introduction
Gawdo is an acronym for "get any work done online" and is a website that offers you a platform to find freelancers to do just about any job. Using Gawdo is quite easy. On the homepage, a list of services offered, the fee for the service, a review of the freelancer and their rating is available in small, easy to read boxes.
All you have to do is swipe through the list and find a freelancer that best suit your needs. If you cannot find a suitable freelancer fast enough, you can use the search button. The search button will find your required freelancer in just a few seconds. However, if you do not find someone who is suitable for the job after a quick search, here are some tips that can help you out.
Use Keywords in your Search
Finding an expert can be a real pain sometimes especially if the service you are interested in is not very common. This is why it is advisable to use keywords in your search. Using keywords will enable your search comes up only with freelancers that offer the services you are looking for.
This will make it a lot easier for you to sort through the search results and find a freelancer that is good enough for you. Freelancers who offer their services on Gawdo also make sure to include certain keywords in their description so if you use the right words, you will find what you need in no time.
Read Reviews
When customers receive the work they have paid for on Gawdo, they can choose whether or not to write a review. Reviews usually involve information about how great a freelancer's work is and whether or not the previous customer will recommend their service.
Reviews will also tell you if the work was delivered within the correct time frame. It will also give you an idea of the customer service the freelancer offers.
This will help you figure out whether or not the freelancer will be patient enough with you and if you're getting your moneys worth. Reviews are also useful for comparing freelancers so you can select your favorite one.
Use the Quick Shop Link to Learn More About Freelancers
When you click on the quick shop link, you are greeted with information about both the freelancer and the work they will do for you. The description is always detailed and up to date.
This information is usually very persuasive and will make sure that you understand the service you are paying for and you are sure of what you will be getting. It also lets you know the benefits of opting for the service.
In some cases, it includes everything you need to provide for the freelancer to work on. Quick shop also tells you how long a certain offer or service will be available and how much time it will take for it to be completed. This ensures that you don't miss any important dates.
Contact the Seller to Learn More About Their Work
If you still have some doubts after viewing the information available on the site about a freelancer, Gawdo has got you covered. By clicking the contact seller button below the product description, you can speak directly with the seller and clear whatever doubts you have. This will help you select a true expert so you can get exactly what you are looking for.
Pay Attention to Ratings
When doing anything involving goods and services online, ratings  are very important for judging what you will be getting. Usually, when a work has been delivered, the customer is asked to give the freelancer a rating as well as a review.
This means that the rating is purely what the customer thinks about the service. Looking at ratings will tell you how good a particular freelancer is and if they are worth your money. Ratings are also great for comparison if you are finding it difficult to choose between two freelancers. They provide a clear picture of what you are likely to get from the service.
View Demos and Samples
Every service on Gawdo comes with samples and demos for you to view. Again, these will provide you with a clear idea of the service you are being offered. If you are looking for an expert, this can be very helpful.
Viewing the work that the freelancer did previously will help you establish whether they are new to the field or not. This way, you will be sure of what the freelancer can do and whether or not they can handle the job you will be offering. After viewing samples, you can also inform the freelancer of the parts of the sample you would like to add to yours and the parts you'd rather the seller leaves out.
Establishing this will make sure that you and the freelancer are on the same page and that the job is done to suit your needs.
Request a Custom Offer
In the event that you are unable to find a freelancer who offers the service you are looking for, Gawdo offers a customization feature. Basically, this feature allows you to ask Gawdo for a digital service that you cannot find on the website. An account manager will communicate with you about what you require and what exactly you want as the digital service. Your custom offer will be worked on by either a freelancer or Gawdo in house staff.
Either way, you'll be getting a precisely done job that perfectly suits your needs without any unnecessary hassle.
Conclusion
As most of Gawdo freelancers are great at what they do, so  it is likely that, if you stick to these tips, you will not have to spend too much time trying to find an expert. Gawdo also offers several benefits such as the seven day money back guarantee.
That being said, if you are unsatisfied with the service delivered by a freelancer on the site, you will get your money back. So really, you have nothing to lose! Why don't you give Gawdo a try right now?