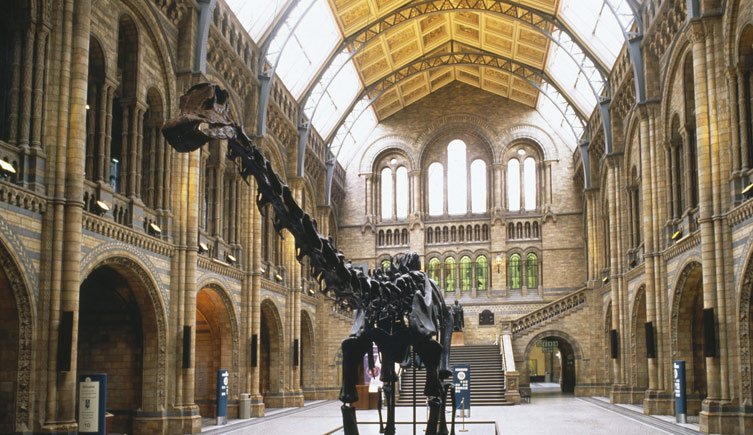 London has a wealth of history. The streets are literally paved with centuries of stories. There are exciting chapters everywhere you turn in the Capital. But how do you know where to go, what can you fit into your lunch break. If you're booked into a meeting after meeting, then knowing you have an hour to head to the local museum can really make your day. There are some which you really don't want to miss.
The Natural History Museum
One of our most visited museums, The Natural History Museum rightly sits at the top of most people's lists. If you only have time to visit one section, then the head straight for the rocks and crystals room. It is a library of everything you could ever want to see. The classified nature of the displays allows you to walk through the evolution of our planet and see some of the finest gemstones in the UK.
The National Gallery
If you find yourself anywhere near Trafalgar Square, then you have to head into the National Gallery. Walk straight to Van Gogh's Sunflowers, head over to Monet's Bathers at La Grenouillere and then finish off with Constable's The Hay Wain. Three of the world's best paintings all within five minutes.
The Design Museum
Some of London's museums deserve more than just a lunchtime visit and The Design Museum is one of those. The designers in residence will change periodically, but the quality of the exhibitions will not. A really good trip will make you want to spend a weekend, to book serviced apartments in London and just walk back in day after day. The hall space is often used for fashion shows and large exhibitions, so it's always worth checking the calendar beforehand and seeing if you can time a visit.
The Victoria and Albert Museum
As the world's leading museum of art and design, you can expect to find anything and everything here. You can walk through an exhibition on fast cars, stolen Nazi artworks and 1700's European Art all within five minutes. The museum does not limit itself to a specific niche, instead, it prides itself on the width of focus it allows the curators.
Tate Modern
Set in a giant concrete monolith on the banks of the River Thames, Tate Modern is home to the edge of art. The theme of contemporary is taken to the max and the boundaries are pushed with enjoyment. You should expect to walk out of a room, turn around and discover that everything you just saw was actually a conceptual piece made out of collected sea waste. It's there and it is going to shock you how well done it is.
A quick jaunt through any museum is never going to be enough time to really take in all they have to offer, but it will allow you to focus on one specific display and then take in the whole museum over time.