When creating and building a successful WordPress website, picking the right hosting provider is important. These hosting providers play an integral role in determining your website's performance, security, and reliability. With the abundance of web hosting options available, it can be overwhelming to make the right choice.
Today, we will understand the essential features you should look for in a WordPress hosting provider ensuring your website runs smoothly and efficiently.
WordPress Compatibility
WordPress compatibility is the first and foremost feature to consider when selecting a hosting provider. Ensure that the web hosting company specializes in WordPress hosting.
This ensures that they have optimized their servers, support, and services to cater specifically to WordPress websites. Such providers are more likely to offer seamless integration, better performance, and expert support for WordPress-related issues.
Performance and Speed
Website speed is a key factor that affects user experience and rankings on various search engines like Google. A reputable WordPress hosting provider should offer fast loading times. You should look for features such as Content Delivery Network (CDN) integration, solid-state drives (SSD), and server-level caching to boost your website's performance.
Uptime Guarantee
Website downtime can lead to lost visitors, potential leads and revenue. A reliable and ideal hosting provider must offer a high uptime guarantee, ideally 99.9% or higher.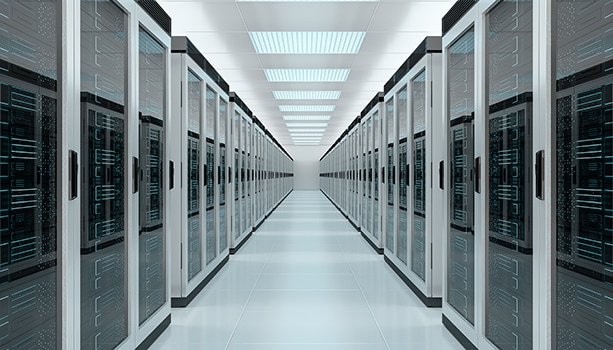 This helps ensure that your website remains up and accessible to visitors around the clock. Look for hosting companies that have a reputation for minimal downtime and quick issue resolution.
Scalability
As your website grows, your hosting needs will evolve. Ensure that your hosting provider offers scalability options, allowing you to upgrade your plan easily as your website traffic and content expand. Scalability helps your website remain responsive and reliable, even during traffic spikes.
Security Features
WordPress websites are often targeted by hackers, making security a top priority. An ideal hosting provider should offer strong and significant security features, including regular malware scans, firewall protection, SSL certificates, and automatic backups. These features protect your website and sensitive data from potential threats.
User-Friendly Control Panel
A user-friendly control panel simplifies website management tasks such as domain management, email setup, and database management. The most popular control panel for WordPress is cPanel, but other options like Plesk can also be effective. Ensure that your hosting provider offers an intuitive and well-documented control panel.
Customer Support
Responsive customer support is invaluable when you encounter technical issues or need assistance. Choose a hosting provider that offers 24/7 customer support via different channels such as live chat, email, and phone so that communication becomes quick and easy. Reading reviews and testimonials can provide insight into the quality of their customer service.
Backup and Restore Options
Accidents happen, and having reliable backup and restore options can save your website from disaster. Ensure that your hosting provider offers automated daily backups and easy restoration processes. This feature can be a lifesaver in case of data loss or website malfunctions.
Cost-Effective Pricing
While investing in a quality hosting provider is important, it's also crucial to consider your budget. Compare different hosting providers' pricing plans and features to find one that balances cost and the features you need. Be wary of hosting providers with extremely low prices, as they may compromise on performance and support.
Conclusion
Choosing the right WordPress hosting provider determines the success of your website in the long run. By prioritizing the essential features stated above, you can make a sound decision that aligns with and matches your website's needs and goals.
Remember that your hosting provider plays a vital role in your website's performance and reliability, so invest time and effort in making the right choice.