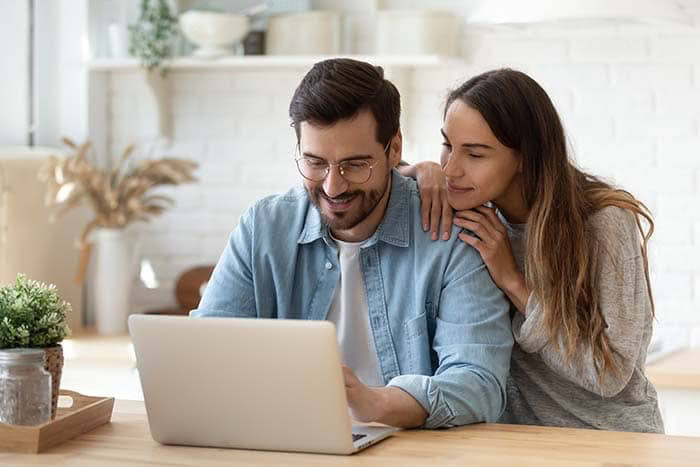 The global climate emergency has made headlines across all areas of society. It's a hugely complex issue and one that is unlikely to be solved without international cooperation and government level action on energy creation and usage.
Yet despite these lofty challenges, we are all responsible for stopping climate change. From individuals through to small and medium sized businesses, it's only through a collection of ongoing efforts that the world will have any hope of halting the damaging effects of climate change. Of course, there are benefits for the businesses involved too. Those who can attest to their green credentials stand a better chance of attracting new environmentally conscious consumers. Green concerns are rocking the world right now, and that's a trend that any business could capitalise on by implementing ethically-sound programmes and practices.
To face down these challenges and to help you bring in more socially conscious customers, here are some of the simplest ways to start working towards the green agenda.
Recycle
Reduce. Re-use. Recycle. That's the message that was so enthusiastically put to consumers as the climate emergency reared its ugly head – but now businesses need to do their bit too. By providing bins for paper, cardboard, and plastic, you'll help your employees to get into the habit of recycling rather than just throwing things away.
As an aside, you may even be able to upcycle things around your workplace. Old furniture doesn't need to be ditched when it can get a new lease of life with a sand down and a lick of paint, whilst old radios and other such devices can always be donated to local charities.
It's about cutting down what makes it landfill, and when you think about it in that way, there are thousands of green options available to you.
Review your Supply Chain
Environmentally friendly procurement should be high on the list of priorities for every business.  Sourcing your goods from ethical suppliers could help you to substantially reduce your climate footprint whilst voting with your feet against providers who do not provide an environmentally-sound service.
This basically involves sourcing sustainably generated products and services. Goods that are non-toxic, recyclable, and made from ethically sourced materials. It's also easier than you might think to get started, since the ethical supply market is growing at pace.
These efforts could help you to significantly cut your negative impact on the environment, and getting your procurement policy right will cement your position as an environmentally conscious business that is invested in reducing waste, lowering greenhouse gas emissions, and supporting ethical working conditions further down the supply chain.
Replace Appliances with Energy-Efficient Models
Many of the latest electronic goods have energy star scores on them to help consumers understand their energy usage performance.
Before you go about replacing any new monitors, computers, or appliances, make sure that you check out all the options available to you. By reviewing what's on offer, you'll stand a better chance of securing the appliances that have the lowest carbon footprint and highest energy efficiency.
As a real bonus, energy-efficient devices not only help to protect the environment, but could also save you money on your business energy bills.
Audit your Energy Usage
In a similar vein, it's worth conducting an energy audit. Every business could benefit from gaining a better understanding of what their energy bill goes towards, and more often than not you'll find easy areas where you can improve.
If you're truly invested in making your business more sustainable, why not switch to a sustainable energy provider. There are now plenty of utility companies offering renewable energy that's sourced from solar, wind, and water generators. In some cases, you could even bring power generation in house by equipping your premises with solar panels.
As mentioned previously, energy efficiency has a dual positive effect for the businesses that get it right. For one thing, they become more environmentally sound, but they also stand to reduce their energy bills and save money on their overheads.
Engage with Employees
One of the most important sustainability steps is to engage with your employees and encourage them to be kinder to the environment. Whether you create a 'green committee' or simply appoint a number of environmental 'champions', the challenge is to get employees and stakeholders thinking about their own impact in addition to that of the business.
Getting staff involved usually yields great results, since they can brainstorm the very best ways to cut down on your business's carbon footprint whilst having enough on-the-ground experience to spot those all-important quick wins.
Embodying Change
It doesn't have to be hard to make your business more environmentally friendly. There are plenty of steps you can take and just a few small changes could dramatically cut your carbon footprint and increase your green credentials.
If you lack the budget to make changes, there are plenty of ways to lay your hands on affordable business finance, including a £500 Loan that could be put towards replacing aged and less environmentally sound equipment.
Of course the benefit is that greener business practices pay for themselves, and you could cut your energy bill all whilst attracting more conscientious customers.