Pertaining to daily affairs of the firm, there can be a need of domain change for the existing company rules for how to set up a limited company in Hong Kong and different offshore company formations in Hong Kong in addition to this there are certain things to understand difference between listed, unlisted, local and foreign companies, this article is intended to address above mentioned things.  If you want to know how to set up a limited company in Hong Kong it is best to seek much advice from various creditable sources.
Inter-Domain conversion of Companies can be a way of how to set up a Limited company in Hong Kong
Unlimited companies whether they are offshore company formation Hong Kong or not can be changed to the limited companies subjected to re-registration under sub section 131-132 of Cap.622. In such scenario, as per Section 133 of Cap.622, liability of the members, who were members before re-registration, is somehow protected.
Cap.622 neither allows conversion of limited companies to the unlimited companies nor of one type of limited company to another.
A private company can be changed to a public one, provided it must variate its articles so that it may no longer satisfy definition of a "Private Company" under Section 11 and 94 of Cap.622.In this scenario, company must send, a notice of change stating Conversion from Private to Public, accompanied with the financial statement of previous fiscal year. If company does not alter its article completely aligned with that of a public one then it will still be considered a private company, withdrawn from certain Private Companies immunities such as provision of Director's report, financial statements and annual returns to the Registrar for registration accompanied with required documents and information.
Public companies can be converted to the private companies by changing their articles of association as per Section 11 of Cap.622. Amended Companies Ordinance Cap.622 now has express provision dealing with public to private conversion along with notification of change delivered to the Registrar office.
Differentiation between Listed and Unlisted Companies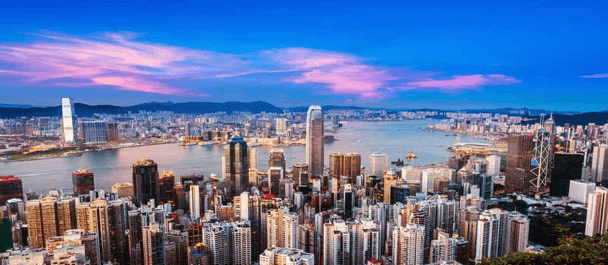 Section 2 of Cap.622 defines listed companies as "those companies which have their shares listed on any recognised Stock Market of Hong Kong, are Listed Companies, provided that particular stock market satisfies "Securities and Futures Ordinance (Cap.571)". Unlisted companies are those, who does not satisfy Section 2 of Cap.622 that is not listed on Stock market.
For the listed companies, common public can invest in these companies by purchasing company's share listed on the stock exchange, buying and selling of shares is done through stock exchange and as per Ordinance Only Public Companies can be listed in Hong Kong's stock exchange. Cap.622 strictly regulates public companies, to safeguard public investment and they are required to comply with listing rules of Stock Exchange.
Distinction and elaboration of local and foreign companies
Companies Ordinance defines Local Companies as "those formed and incorporated under Hong Kong's Companies Ordinance" while "those established in foreign jurisdiction, as per Companies legislation in any foreign country" are regarded as Foreign Companies.
Elaboration of word "Company"
Section 2 of Cap.622 covers only local companies and word "company" is meant only for those who are registered under enforced Companies Ordinance (Cap.622).
Scope of Non-Hong Kong Companies
Companies which are incorporated overseas or as per foreign Companies Ordinance, but place of business is Hong Kong, then Section 2 accommodates such companies and regard them as "Non-Hong Kong" companies other than this condition, Cap.622 does not deals with foreign companies.
Place of business does not mean operations to be carried out at that place, in fact, it extends to the concept of recognisability and permanency, that is location must be permanent or of such durable nature that conduction of regular habitual business must be visible.
Section 774 of Cap.622 elaborates concept of Place of business as "to include a share transfer or share registration office". Referring legal perspective through rulings in Elsinct (Asia-Pacific) ltd v Commercial Bank of Korea ltd and in Kam Leung Sui Kwan v Kam Kwan Lai as well as referring Section 774 it is an admitted ruling that: "Place of business refers to a place from where company either intends to carry on or physically carrying out business".
Legal discussions continued and series of incidents were reported there stating that "certain premises are used within Hong Kong just to hold board meeting where agenda just constituted of appointments and removal of board members and payments of dividends", Harris J accepted this stance but another scenario came up with the argument with foreign companies holding significant amount of activities in Hong Kong have the right to declare as "Non Hong Kong Companies" as regular board meetings were held in Hong Kong having agenda of raising debt financing, business of divisions in the group, group strategy discussion, accessing capital markets etc.
Finally, it was decided to formally register Non-Hong Kong Companies, thus, Pt.16 ofSection 776 of Cap.622 emphasis on registration of Non-Hong Kong Companies and laid certain requirements such as, Appointment of an authorised person to deal with Registrar office for documents serving on behalf of the company under Sub Section 776(4)(c) and 786 of Cap.622 and need to submit returns and notices with the registrar under Sub section 778,789,791,793-795 of Cap.622.
Pt.8 deals with registration of charges and furthermore, Pt.14 deals with the members remedies, these both points covers the Cap.622.
Section 332 of Cap.622 further elaborates the status of Non-Hong Kong Companies if they cease their operations. It has been established as the result of above mentioned information that foreign companies having place of business in Hong Kong are regarded as "Non-Hong Kong Company" now under Section 332, company once registered as "Non-Hong Kong Company" will still have the same status even if it ceases to have place of business in Hong Kong until and unless it notifies Registrar office that company has been struck off and is no longer a "Non-Hong Kong Company".
Further implications to Foreign Companies
There are certain implications on the unregistered companies and Non-Hong Kong companies too. Pt. V of Cap.32 deals with the winding-up by the court. Section 879(6) of Cap.622, Pt. IVA (sub section 168C-168T) of Cap.32 implicate disqualification of directors and applies on all registered Non-Hong Kong Companies and all those foreign companies who have carried out business in Hong Kong.
Section 342 of Cap.622 restricts all foreign companies even they have place of business here, not to carry out activities pertaining to any fund raising by any mean.
It must be noted that there are certain gaps in Hong Kong Law and conflict of law rules do exist, though Hong Kong's Companies Ordinance regulates aspects of companies operating there, still bulk of matters related to regulations and other basic legalities will be governed by the country which incorporated this firm even though company operates in Hong Kong or has Hong Kong nationals as its share holders or holder of executive position.