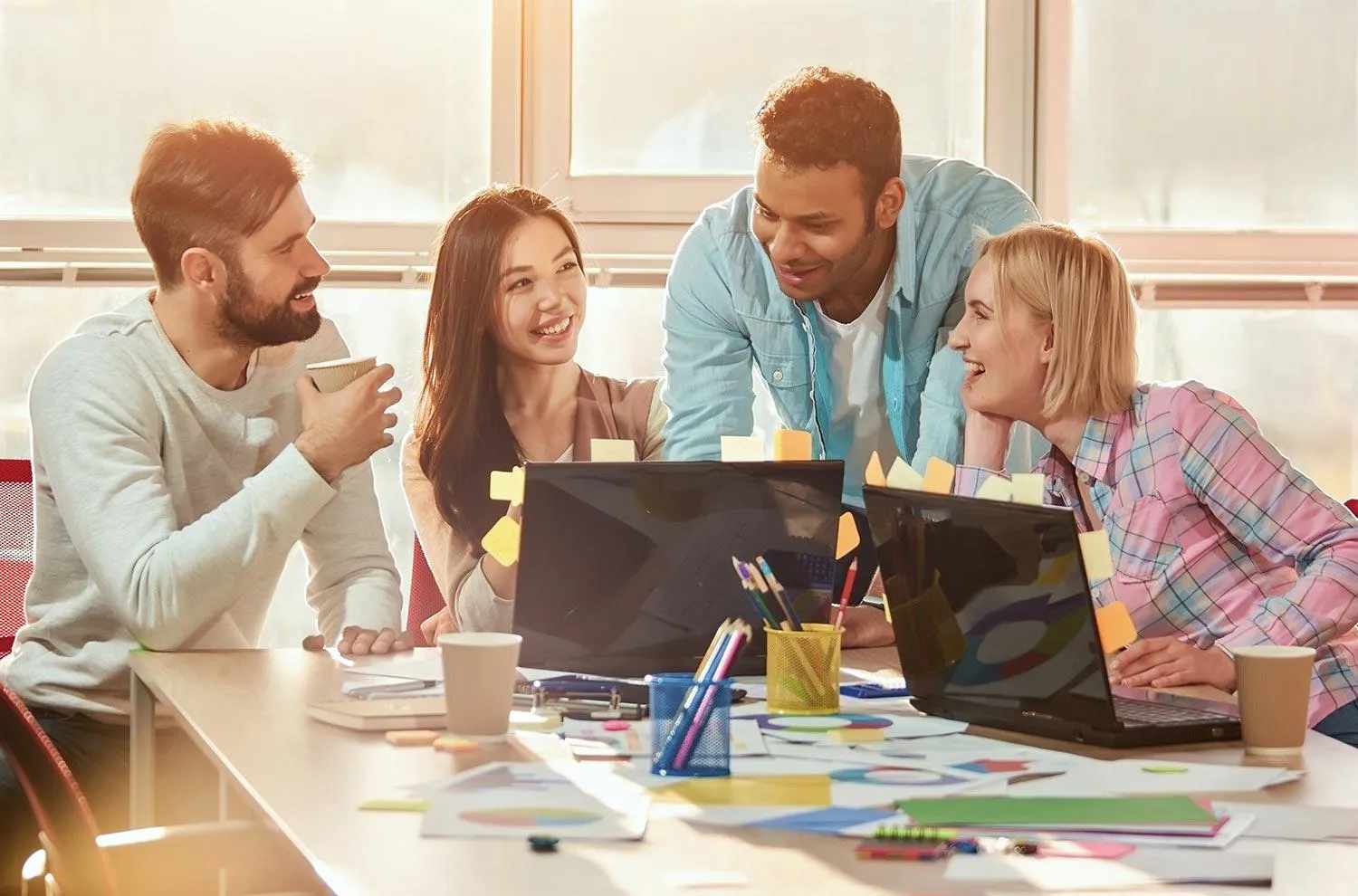 The entrepreneurship program is the stepping stone for career path students who dream of starting their start-up ventures. With changing realities over the years now, the so-called agile development methods have responded to the rapid change. While Entrepreneurship programs are getting popular, there are still many traditional misconceptions wandering around that prevent students from trying them out.
Now and then, we come across a new start-up creating waves with a rags-to-riches story. Still, these common misconceptions keep people away from learning about the business disciplines needed to run effectively.
So, to ward away the worries of confused learners, we are dismantling some of the more persistent myths and misconceptions about entrepreneurship programs –
1. Entrepreneurship Programs are Difficult:
In the cutthroat competition of the business world, indeed, the entrepreneur courses won't be too easy. But to overcome all the hurdles of learning, you get a supportive mentor that enables hands-on learning experiences. These entrepreneurship programs combine academic theory with in-demand skill development by providing ample flexibility and innovative semester courses. The curriculum is designed to prepare graduates to lead in today's complex business world with such an approach.
2. Entrepreneur Degrees Only Prepare Graduates for Specific Fields:
This misconception is common because entrepreneurship courses have a rigorous curriculum personalized for every type of business education. Focussed on building major business skills like administration, accounting, marketing, management, etc., it allows professionals to use them in any industry they are interested in. They can work in various fields and settings at the forefront of technology and remote learning with immense expertise.
3. Top Employers Do Not Respect online Entrepreneur Programs:
The online entrepreneur programs are easily accessible and affordable to more students who cannot attend regular batches. Most of them have high-quality instruction and teaching facilities certified by Accreditation Council for Business Schools and Programs. So, students who embark on online entrepreneurship programs can easily compete for desirable positions as they are certified and experienced to lead any project independently.
4. Need Proficiency in Maths to Earn an Entrepreneur Degree:
With state-of-the-art, online entrepreneurship programs are delivered at a steady but manageable pace. It has been said that without proficiency in maths, it is unable to conquer a degree in business. But it isn't the truth, yeah for subjects like finance and accounting maths has its importance but you need to have a basic one to cover your degree. If there is still difficult to handle this subject, the entrepreneurship courses have sufficient tutors to offer one-to-one coaching at your service.
5. Entrepreneurship Programs are Meant to Start a Business:
Certainly, entrepreneurship courses are meant to train aspiring young people keen to enter the field of business. But no guarantee or shortcut can predict that every student from such programs will fulfill their dreams to lead a start-up of innovation. In this zone, you get to experience and understand the true definition of an entrepreneur's life. It's a snapshot of the long road of many options where you can even venture into different streams of research and development or other lucrative fields. The training and education will mark the learner who, with his exceptional entrepreneurial skills, can execute a life-changing idea into reality with his sheer determination.
6. Entrepreneurship Programs Bring Invention:
Not every entrepreneurial journey wants to start a new venture. There is nothing wrong with that, as you don't need to have a genuinely-original idea to be an entrepreneur. You can even take up old ideas and traditional working systems and convert them into a revolutionary concept that mesmerizes people.
There is a big scope for building a business on existing ideas and giving it a unique twist with your label with proper training. This approach will help the next-gen entrepreneurs develop strategies to improve the existing concept and create a successful business. Thus, entrepreneurship programs provide wings to young minds to pursue their passion for being entrepreneurs and develop their market tactics to nurture and grow the business in an entirely new direction.
Conclusion
We hope that the above-mentioned many misconceptions are worn out from your mind, and you can plan to pursue your entrepreneurship courses down the line in a simplified way. There are many courses available to pursue entrepreneurship, and with several resources, one can look forward to launching their brand.
Most of these enduring myths surrounding entrepreneur or business degrees have contributed to the death of business talent. So, by going through all the misconceptions, you can make an informed decision to advance and pursue your career in the path of entrepreneurship and earn a degree in business or technology.