With the ridiculous amounts of pollution and damage done to the environment by plastic straws, here's 5 reasons you should be using a metal straw:
SAFE AND DURABLE
A straw made of metal, such as stainless steel, does not rust or break and can last a very long time.
EASY TO CLEAN
Unlike plastic, metal straws are dishwasher-safe. Furthermore, some metal straws come with cleaning brushes, so you can easily clean them after each use.
REUSABLE
Stainless steel straws are made to be used again and again. They are highly durable, and one straw can eliminate the need for hundreds of plastic ones. Keeping them clean allows convenient use for years to come.
ECO-FRIENDLY 
When plastic is manufactured, toxic chemicals and fumes are released. Many of these harmful by-products ultimately end up polluting the air, land and water.
Also, a straw made of plastic can end up in a lake or ocean, causing devastating effects on ecosystems and marine life. For instance, plastic particles choke marine animals that mistake them for food, and they can clog the gills of fish, impeding a creature's ability to breathe normally.
Using reusable metal is a great way to combat this problem.
LESS LANDFILL WASTE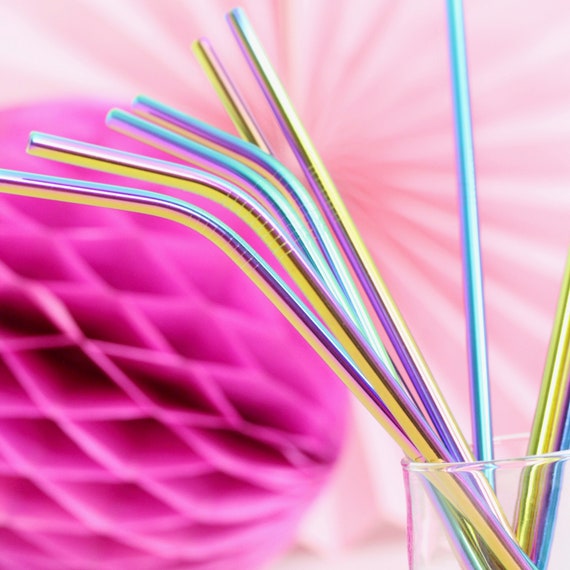 Plastic waste is one of the main types of waste that ends up in landfill. In fact, of the 335 million metric tons of plastic manufactured yearly, only a very small portion is recycled. This means that the rest non-recycled plastic ends up in landfills.
Using a metal straws eliminates this problem as they are widely recycled, and they can be used for decades.
If you haven't already, you can pick up a metal straws kit online here. We've linked our personal favourite.