Brand identity or brand awareness is the process that businesses use to gain recognition for the products and services that they offer. Businesses use a range of different techniques including social media, visual design, messaging, advertisements, and more in order to build their brand identity and awareness. Whether you are just starting a new small business or have been running your company for some time, building a strong brand awareness is key to attracting more customers and improving the reputation of your company.
Determine Your Unique Points
Your unique selling point (USP) is key to your brand identity and creating brand awareness for your business. The first step to building a strong brand identity will involve determining what your unique selling points are and figuring out what makes your business different from your main competitors. Studying your competitors carefully to figure out what you are offering that they don't is an important part of this process. You may also want to consider working with a branding agency such as Ice House Design who can help your business with all aspects of branding; from figuring out a unique selling point to creating visually appealing branding designs.
Tell Your Brand Story
Brands of the past might have focused very heavily on the prices and type of products that they sold, but consumers today are not quite so interested in all the salesy stuff. It's important to consider the stories that set your brand apart from the rest and make it unique. Whether it is the story of how you came up with the idea for the products or services you sell, how your business name was born or how you met the people who are now key members of your team, telling your brand's story as part of the branding strategy will often make it more personable and relatable.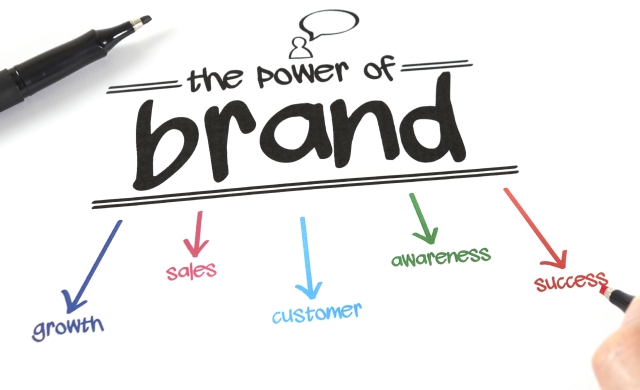 Be Consistent
When it comes to creating a strong branding identity, consistency is key. Think of a large and well-known company like McDonald's or Tesco – you will never see them deviating away from the way that we are all used to how their branding is presented, and if the brand is updated, it is done in a consistent manner. Aiming for this type of consistency is important for any kind of business.
Define Your Brand Voice
Your brand voice is one of the most important parts of your brand identity. It's the 'human' side of your brand and what most customers are going to either relate to or be unable to identify with. Consider what your company offers and what its main values are and create your brand voice in relation to these. In addition, consider your target audience and their demographics. What brand voice are they more likely to relate to and get excited by?
No matter how small or large the business is, a powerful brand identity will often make all the difference to its success. Investing in a strong brand identity for your business now will improve marketing efforts and strengthen your relationships with customers.