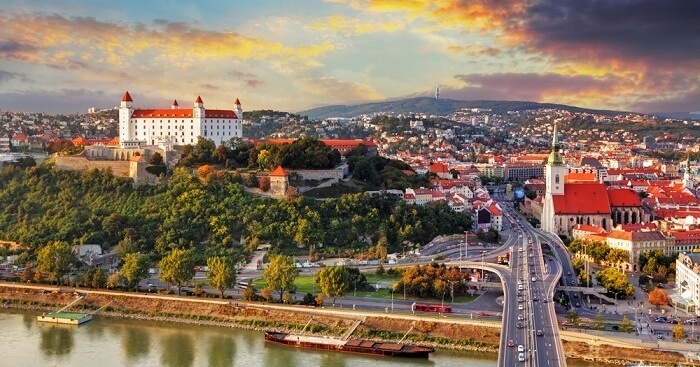 Are you looking for an amazing travel destination to include in your itinerary in 2021? Bratislava is the place you need to consider. This city is the capital of Slovakia a small country in Europe. The city is a hub of history and numerous tourism destinations.
If you hate crowded areas during your holiday, you can consider Bratislava. The city has less than 1 million residents but one thing is true – their girls are beautiful. Though men are also handsome, the girls' beauty beats those of the other European countries.
But you can't pay a ticket to come and view or interact with these girls. Here are 4 reasons why you should plan to visit Bratislava:
Affordable wines and beer
Do you love wine? You can confirm that you need to dig deep in your pocket to get a bottle. The case is different in Bratislava. The wines and beer are affordable. In fact, you can get a bottle of wine for less amount than you will pay for a bottle of water. It is one of the European cities where wine is cheap.
So, visiting here will be a nice idea. Remember, they have a winemaking tradition. You can visit their winery museum and have one on one interaction with their winemaking process.
Numerous historic and iconic structures
Bratislava is a hub of history. If you want to see and get back to medieval times, you need to come to this city. You will find structures build back in the 1300s and the Michael's Gate is one of the examples. Also, it has some iconic buildings that carry the history of human civilization.
Your visit here will offer you a chance to meet with the craftsmanship of your ancestors. If you are a first-timer, you can contact a tour company like Slovakia DMC to help you transverse through this Slovak city.
Colorful and attractive street arts
Do you desire to get a portrait of yourself from a perfect artist? Bratislava is the place to get your dream and desires to come true. The city has many great artists who will offer to paint your face or draw a portrait for you. You will also encounter many murals paintings on the streets that are attractive and admirable. You can take a picture next to them for a living memory.
Super Slovak cuisine
No doubt, the best way to understand the people's culture is by tasting their food. The Slovakians are not left out in this aspect. They have one of the best cuisines on the European continent. Try sheep's cheese in one of the restaurants at an affordable price. Also, you can get a taste of halusky and visit a traditional pub for a local drink. The food is cheap and you won't break the bank to get a superb treat.
As you can see, Bratislava, Slovakia is a cool place to visit. You will enjoy your moment in this European city. The local treats and arts will serve your needs perfectly.