Being in business for yourself means you'll need to work extra hard to market your products or services. For real estate professionals, they have to use effective marketing strategies to get clients and push home sales. Instead of working harder and making mistakes in your promotional strategy, aim to work smarter by investing in the top marketing techniques, like social media branding and engaging real estate email newsletter templates. Here are the top three marketing essentials your real estate brand needs to reach your goals this year.
A Strong Online Presence
The top strategy for effective marketing is a strong online presence. Real estate professionals should carve out their online presence by first creating a sleek, user-friendly web site. Avoid attempting to design your own web site unless you have IT industry experience. A glossy, professional site is a great way to show off your capability to clients. A site that looks amateur will instantly turn people off.
Support your web site with several different social media accounts that have a consistent message about your brand. Focus on social media marketing for realtors. Work on gaining plenty of followers and use your current network of friends, family and business associates to expand your social media's reach. Create unique content that portrays you as an expert in your field.
Effective Signage And Flyers For Homes
Successful realtors also market themselves when selling homes. While it's true that the main goal of a home sale is to get a buyer at the asking price or higher, effective real estate agents also use a home sale to help promote their own individual brand. Open houses, agent showings and correspondence with potential buyers are all opportunities for an agent to land a new client.
To increase the chances of landing even more business, you should focus your efforts on creating gorgeous marketing materials for home sales. Get help with designing an attention-grabbing for sale sign. Promote the sale and your business by passing out sleek home flyers that tout the home's features as well as your own qualifications.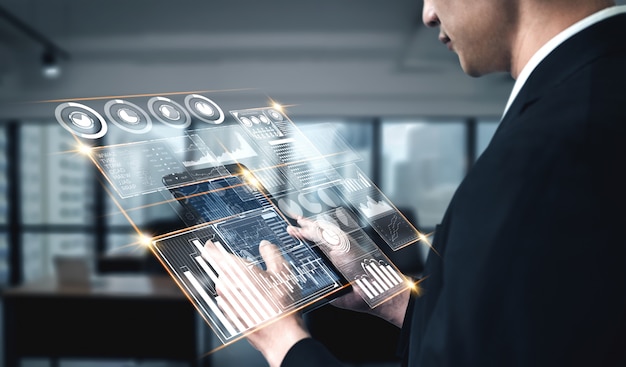 Eye-Catching Mailers 
There is also another opportunity for real estate agents to market themselves through mailers. Most people just throw away random solicitations from business in the mail. Realtors can turn this around by creating high-quality mailers that stand out and are begging to get noticed. Agents should partner with marketing professionals to create mailers that won't get trashed or recycled.
One strategy is to send out informative mailers that give details about the home buying and selling market. Using real estate brochure templates is a way to make this simple. Another way to get more leads is to send out postcards with real estate tips and marketing information to specific neighborhoods. Some realtors focus on communities with a large number of renters to help build up more business with new home buyers.
Marketing materials are necessary tools for real estate professionals looking to make more commissions this year. Use these targeted strategies to push your real estate career to higher levels of success.