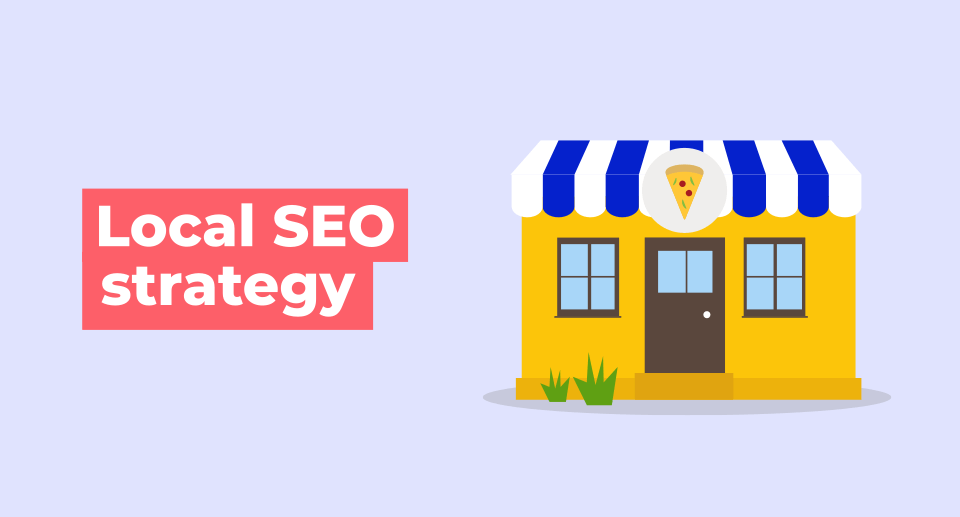 There are many working components of SEO, from targeting local keywords to establishing yourself as an authority in your niche. Another important SEO factor is directory listings, and this post will explain why they should be included in your SEO campaign.
But first, let's look at the basics of a Local Review Directory listing. What are they, and which directory lists are important?
Local SEO: What Are Directory Listings?
Directory Lists are essentially niche or general directories. They serve as an online phone book with a wealth of information, including NAP data (name, address, phone number) and a website address and sometimes a list on a map. Some directory listing sites allow you to post pictures of your business, hours of operation, and other important data.
There are also different kinds of directory listings in terms of how long your ad stays active. Some directory listings provide your business to be forever listed as long as the directory listing remains active. Other listings only will enable you to support your location for one year. There will also be directory listings that are charged for, and others are free to use.
There are hundreds, if not thousands, of directory listings on the Internet. While you don't have to be registered in every directory on the planet, subscribing to most of them will undoubtedly help you in your exertions.
What Are the Top Directory Listings for Local SEO?
When you want your feet wet with directory listings, there are a few that you will want to put yourself in, no matter what. The best directory listings for your business include:
RateUsOnline
Google My Business
Yelp
Yahoo
Bing
Facebook
Merchant Circle
CitySearch
These eight directory listings are some of the best out there, but they only scratch the surface of where you need to host your online business.
Directory Listings Matter as a Division of Your Local SEO Strategy
Each of these directories has slightly different themes and settings, but they will all help you achieve higher search engine rankings, build customer trust, and serve as a host for online reviews.
However, it is important to understand that not all directory lists are created equal. The truth is, not all company data is ideal for your business, and there are several factors to consider before submitting information, including:
Quality of Directory
It is not always easy to spot a quality directory listing vs. directories that can cause more harm than good. One of the characteristics you should consider is whether the directory listing is human-tracked or open to anyone who submits. The downside of the available directory listing is that there is little to no monitoring of submitted content. This means that your information can be combined with many spam lists, reflecting poorly on your backlink.
Generally, you'll want to stay away from:
Directories That Contain Keyword Anchor Text
This is the quality of lousy directory listings. These listings are harmful because some anchor keywords might be viewed as spam by search engines. If you are submitting your company data and the anchor text is "London restaurant," consider deleting the company data. It is best if the anchor text is just your company name, such as "Leicester Restaurants."
Directories That Include the Text 'Add Your Link' or 'Suggest a Site'
Again, this is low quality due to spam. This is another sign that a directory is accepting almost all submissions, which could drive down the DA of the directory.
Low Domain Authority
Without the proper tools, it cannot be easy to know the DA (also known as domain authority) of a directory website. DA is a number (1-100) that determines the trustworthiness of a particular website. Directories with higher DA are more reliable and will also help give your business website local SEO potential.
To determine the DA score for a directory website, you can use the DA Checker Small SEO Tools. Try to stick to local directory listings that have a domain authority rating of 45 or higher.
Make Sure Your Website Is Updated Before Submitting to Directories
Once you have identified the directories you want to host your business in, you need to scan your website. Hopefully, there are human editors in your chosen directory listings, and those editors will review your website to make sure it is of high quality and does not look like spam.
You don't need to redesign your site. Just make sure your contact data is correct, and your site looks relatively up to date.
Local SEO: Understanding Backlinks and Directories in 2020
As you strategize your local SEO campaign, you need to include directory listings in it. They have numerous local SEO benefits that can help increase your company's search engine presence. However, directory listings don't indeed hold the power that they did a few years ago.
While directory listings can support you build backlinks, those links are no longer as valuable as they were in years past. This is because business owners violated Google's Webmaster Guidelines by using directories for the primary purpose of link building. However, as long as the directories you submit have high domain authority and are highly respected by the search engines, you can still build backlinks based on your energies.
How to Properly Submit Your Business Listings
Business owners usually think that creating directories doesn't need much attention. While this is certainly a straightforward process, there are two main factors you should pay attention to consistency and accuracy.
Inconsistent and inaccurate directory listings can undermine your local SEO campaign. This is because the data is not only confusing for your customers, but also search engines. A simple typo in your phone# or business address can cause problems when it comes to customers contacting your company, and search engines can lower your ranking in the SERPs.
Before starting a local directory listing campaign, you should make sure to choose one of the ways to list your company and stick to it. For example, you need to decide if you are going to shorten the street name (123 Maple Dr.) or spell it (123 Maple Drive). It may sound unimportant, but Google recognizes spelling differences as two separate quotes. Your business should be listed in a single option as often as possible to ensure consistency.
The bottom line is that you must endure consistent and accurate when using NAP information across all media. This is the best practice for increasing your online presence and getting the most out of your SEO benefits.
Other Reasons Why Directory Listings Matter
It's no secret that directory listings can improve your local search engine optimization, even if the impact isn't as significant as it used to be. However, there are motives why you need to think about more than SEO when using business directories. They have many other benefits that can help build your business and boost your online reputation.
Directory Listings might be ranking higher than any page on your Domain
For some businesses that don't have a lot of content on their site and haven't invested in an SEO strategy, listing in the right set of directories can help your business appear on page 1, even if your website doesn't rank. But your ad on sites like Google My Business and Yelp, as well as on industry sites, may appear on the first page.
Directory Listings is a Cheap Form of Advertising
Marketing your business is imperative to its success, and you don't want to cut corners when it comes to getting more information. Fortunately, local review directory listings are affordable (and sometimes free) to draw buyers' attention to your business name.
The good news is that RateUsOnline is a FREE Local review directory and you can also get your previous clients to review your business on RateUsOnline. RateUsOnline also endorses businesses that sign up to their directory and receive reviews. These endorsements are featured on their highly followed social media pages and website.
Directory Listings Help Build Your Brand's Image
Another significant benefit of the local review directory listing is building up your company name like XYZ. The market is flooded with small businesses in almost all industries, and this noise can be very difficult to overcome.
You can use local directory listings to make your business look as attractive as possible to potential customers. If your listing allows customers to leave positive reviews, it will help strengthen your brand even more. Keep in mind that 89% of customers trust online reviews as much as they trust personal referrals.
Directory Listings Improve the Exposure of Your Business
As a small business owner, as many customers as possible must recognize your name. According to Adweek, 82% of customers do research online before buying from a company. Local directory listings allow potential customers to research your brand, from finding your contact information to reading reviews.
Why Should You Use Directory Listings?
Including local review directory listings in your SEO campaign can help local SEO and your company's online reputation.