In times of financial crisis, it's unsurprising that mental health takes a toll. Combined with financial woes, it becomes an unbearable time filled with anxiety for many people. With the cost-of-living crisis and a recession becoming highly likely, financial welfare concerns are sparking conversations about a potential nationwide mental health disaster.
How Financial Crisis Increases Employee Turnover
We know from previous financial crises that poor mental health can strike at any time. For employers, this time is essential, as they must understand the severity of the situation and how to navigate it. If they don't, their staff will become disengaged, unmotivated, and unhappy at work.
The recession is also likely to cause increased employee turnover, as some organisations will struggle to keep their head afloat and will be forced to make staff cuts. A recent survey by Cezanne HR showed that over 70% of managers say their staff are worried about how the recession will affect their jobs, with nearly 60% concerned about redundancy.
The same survey revealed that 80% of HR managers are worried that a financial downturn will drive excessive turnover rates, with job insecurity cited by over a third as the reason.
In a period where food, bills, and other necessities are becoming increasingly expensive, it's unsurprising that workers are so concerned about potential job losses. To combat these worries, employers across the country must take a well-informed approach to employee mental health and well-being.
How To Prioritise Employee Well-Being During A Financial Crisis
A reported 90% of senior business leaders believe the current economic situation will negatively affect their businesses, whereas 55% say this is already the case. To reduce the impact of the potential recession, employers must act quickly to keep their talent happy and working to their full potential.
With over 77% of all managers admitting that supporting employee morale is their top priority in a recession, half the battle is already won.
To put their workers first, a pay rise is the quickest way to ensure some financial stability and security. At the very least, employers must ensure workers are being paid at least the living wage. However, employers need to look beyond just monetary solutions.
Money and Mental Health Policy Institute chief executive Helen Undy says there are several other options that businesses can use to support their employees' financial and mental health. She says, "Businesses should routinely signpost helpful services like debt advice and mental health support, and ensure that managers have practical training in mental health to support staff who might be struggling."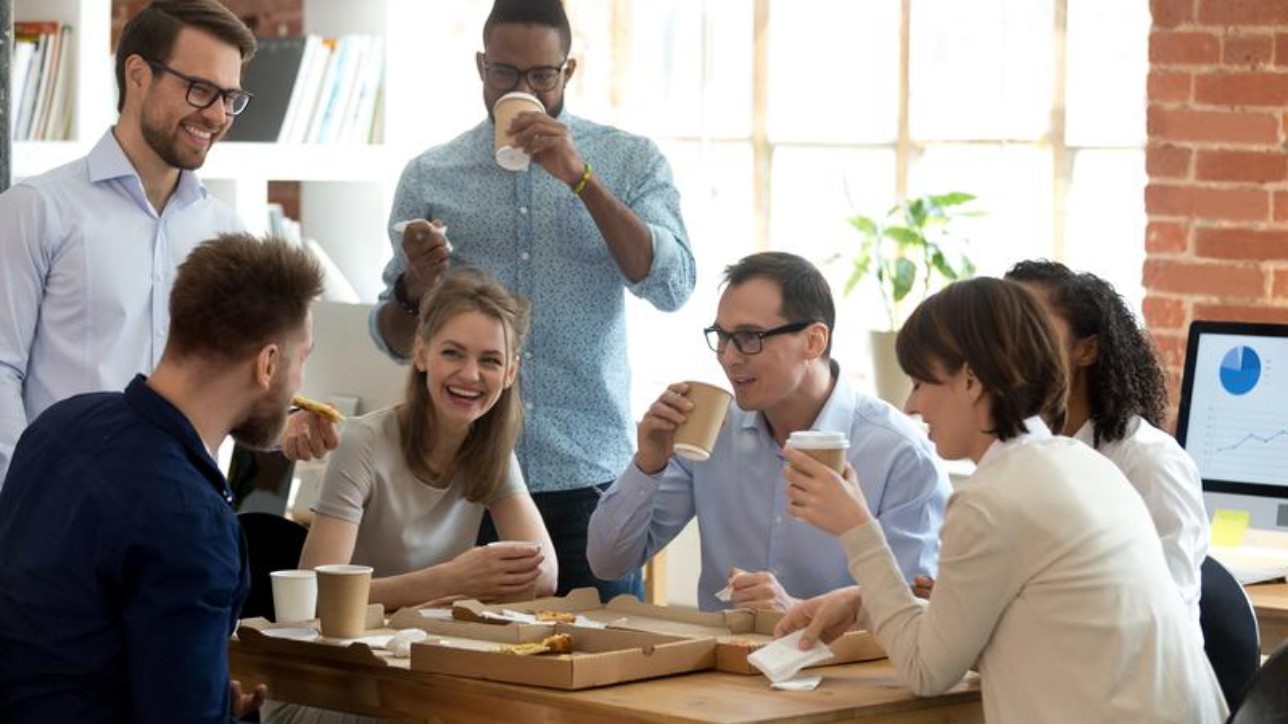 What Can Hr Do To Help Employees In Times Of Crisis?
There are several things HR managers and teams can do to help employees in times of financial crisis. To effectively guide workers through the change, HR teams must ensure that they piece together an effective crisis management strategy that champions the mental health of employees. Some ways they can do so include:
Sick leave.
Compassionate leave.
Flexible working opportunities
Mental health support.
Subsidised loans
With employee welfare, management teams should focus on providing sources of professional support, such as counselling and an employee assistance programme.
Conclusion
Periods of financial uncertainty are worrying times for everyone. To ensure employers provide enough support to their workers, they must prioritise employee mental health and well-being above all else. That way, they'll be able to keep their talent secure and reduce the overall negative impact the recession has on their organisations.