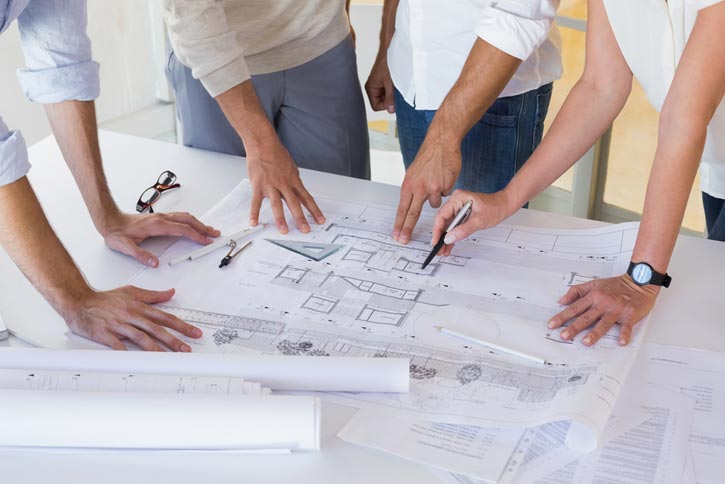 If you are in the process of renovating a property or subdividing land, chances are that you're in need of the services of a professional urban planner. Urban planning in Melbourne is certainly not an easy thing to do, especially on your own. Because of this, you may be better off hiring a professional for help.
Aside from being able to provide you with support and answer any questions, an urban planner can also help you save time and money in a variety of ways. Although many urban planners work in local governments, engineering firms, or charities, they are also available to help individuals who are getting ready to tackle a big development project.
Helping You Manage Survey Requirements
When you start planning your renovations, you'll be asked to provide a site and context plan. In order to avoid putting up walls and fences that go over boundary lines, it's advised that you work with a professional land surveyor. They will not only keep you in check in terms of boundaries but will also establish the actual boundaries for your property.
Should there ever be an issue regarding ownership, a land surveyor can also provide you with accurate information regarding ownership of land as well as the location of utility features, roads, fencing, buildings, and more. The sooner you are able to define these boundary lines, the better.
Developing Planning Permits and Getting Precise Documentation
Chances are that you are not well versed on planning statutes, which means that you may have no idea what type of permits you may need in order to get started on your project. With a professional urban planner, you'll be able to establish exactly what type of licenses you need while also making yourself aware of any restrictions or boundaries that can affect your development.
Some of these restrictions can include the maximum height permitted for buildings, the amount of distance necessary between neighbouring properties, and the building plot ratio. If you don't obey these restrictions, you could end up having to spend more on your project than you initially wanted to and may even have to start over renovating or building from scratch.
An urban planner also has the understanding of specific policies and how they may affect your development. By hiring a planner to work alongside you, you are able to work more efficiently, particularly when it comes to meeting requirements and getting licenses.
Networking
Professional urban planners have a vast expanse of knowledge when it comes to the requirements of your local jurisdiction. They are also great at networking and have an understanding of the various permits required for different zones. In addition, they also know what regulations you need to follow regardless of whether you are a local developer, builder, or renovator.
If you need help submitting an application, an urban planner can also be of help as they have the proper knowledge required when creating an application. If you were to try and do any of these things on your own, you'd spend a significant amount of time simply trying to understand what is required of you before you can even get started on your project.
Urban planners are able to engage with a variety of audiences, particularly when strong writing and public speaking skills are required.
Overseeing Quality Assurance and Efficiency
If you want the council to approve your application, you must make sure that the quality of information you're providing them with is worthwhile. The local council tends to prefer applications that include high-quality building plans as well as a comprehensive report.
Once your project has been approved, an urban planner can also help guide your team through the process of development so that you can rest assured that your project will be completed in a timely manner and without incident.
With the help of a professional urban planner, you will be able to meet all the planning requirements necessary and get your application approved as quickly as possible. Planners are able to adapt quickly to different communication needs and help build an opportunity for input.
If you're looking for a way to get your planning application approved quickly, avoid planning restriction loopholes, and meet all requirements from your local council, then your best bet would be to hire a professional urban planner. They are able to guide you throughout the entire development process while keeping you from making any mistakes that could be costly or require you to restart your project from the beginning.
Moving forward with a development plan may not be easy without the help of a professional, who can provide you with helpful advice from the get-go. In order to make sure that your project runs smoothly, consider hiring a professional urban planning consultants in Melbourne.