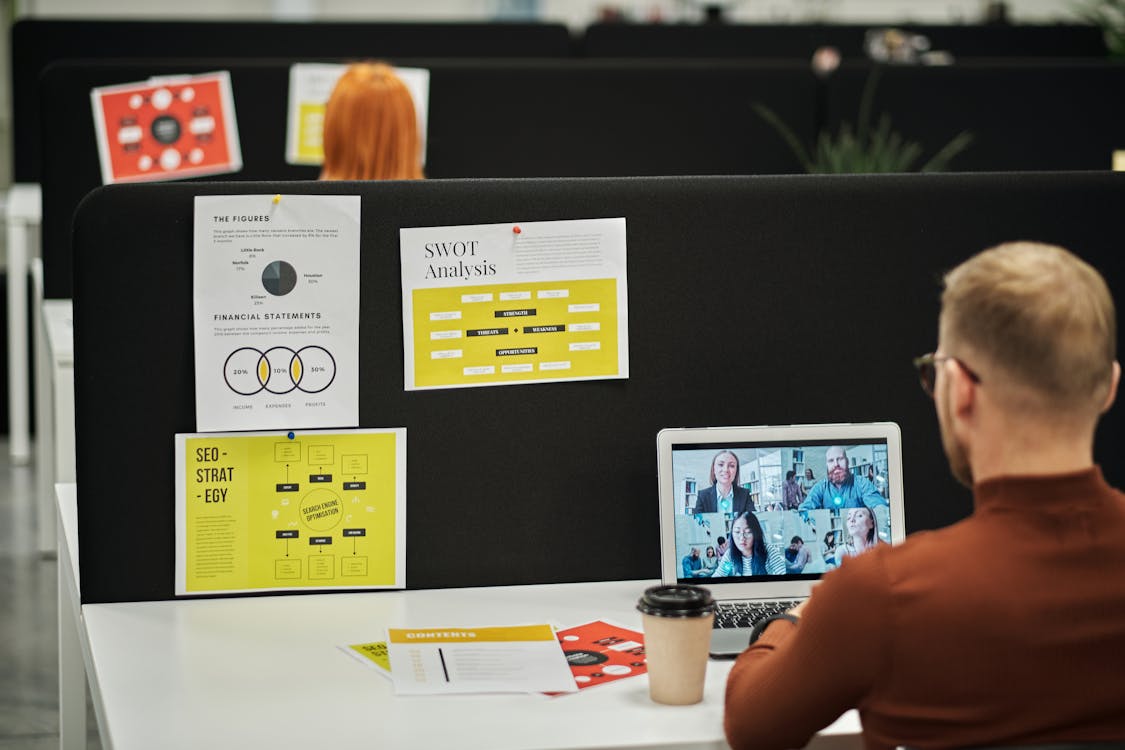 Autopilot webinars have revolutionized the way businesses engage with their audience. They allow users to deliver valuable content and generate leads even when not physically present.
By leveraging automation technology, businesses can deliver interactive webinar experiences on autopilot. It saves time and resources while maintaining audience engagement. But to ensure successful webinar autopilot automation, implement these effective strategies.
1) Define Your Goals
Before diving into creating autopilot webinars, clearly define your goals.
Are you aiming to educate your audience, generate leads, or promote a product/service? With a clear objective, you can tailor your webinar content and structure accordingly.
2) Craft Compelling Content
Create compelling content that captivates your audience. Here are tips for doing so:
Focus on delivering valuable information, actionable insights, and engaging visuals
Break down complex concepts into easily digestible segments
Incorporate interactive elements to maintain audience engagement throughout the webinar
3) Optimize the Presentation
Even though autopilot webinars are pre-recorded videos, maintain a polished and professional presentation.
Pay attention to audio and video quality, ensuring clarity and eliminating distractions.
Consider using professional equipment or hiring a video production team if necessary.
Optimize the webinar's length to keep it concise and impactful. It should range between 30 minutes to an hour.
4) Leverage Automation Tools
Utilize automation tools and platforms specifically designed for autopilot webinars, such as StealthSeminar. These tools have a robust set of features and a user-friendly interface. They can streamline creating, scheduling, and delivering automated webinars.
Here's how webinar automation tools can help:
Seamless webinar automation
The best automated webinar software simplifies the automation of webinars. It makes it effortless for you to set up and manage your automated webinar campaigns. The platform provides a user-friendly interface. It offers a seamless workflow that saves time and minimizes complexity.
Flexible scheduling options
With webinar automation software StealthSeminar, you can schedule your automated webinars at your preferred dates and times.
The platform supports various scheduling options, allowing users to set up the following:
recurring webinars
one-time events
evergreen webinars that run continuously
You can reach your audience at the most convenient times, regardless of time zones.
Interactive features and engagement tools
The best automated webinar platforms provide interactive features and engagement tools. These include:
Interactive chat features
Polls
Surveys
Clickable
These tools simulate a live webinar experience and encourage active participation. It keeps viewers engaged and invested throughout the presentation.
Reliable and high-quality webinar delivery
An effective automated webinar platform ensures reliable and high-quality webinar delivery. It will provide a smooth viewing experience for participants.
It also leverages advanced streaming technology to minimize buffering or playback issues. That way, the webinar videos load quickly and play seamlessly.
Such reliability instills confidence in viewers. It will then create a professional impression for businesses hosting automated webinars.
Integration capabilities
Automated webinar platforms integrate seamlessly with other marketing tools and platforms. It allows you to streamline your workflows and maximize your automation capabilities. The platform supports integrating popular email marketing software, CRM systems, and payment gateways.
This integration capability will ensure smooth data flow between platforms. It will also simplify lead nurturing and follow-up processes and enhance overall campaign efficiency.
Powerful analytics and tracking
Understanding the performance of automated webinars is crucial for optimization and improvement. Many automated webinar platforms offer robust analytics and tracking features. These capabilities will provide valuable insights into viewer engagement, conversion rates, and attendee behavior.
You can track the webinar registration page and attendance rates. You can even analyze individual viewer interactions. These analytics will help you make data-driven decisions and refine your webinar strategies. Most importantly, it maximizes the impact of their automated campaigns.
Dedicated customer support
Automated webinar software StealthSeminar provides dedicated customer support to assist you in hosting both live and automated webinars. The platform offers resources to help you get started quickly. These include documentation, tutorials, and a knowledge base.
In addition, you can reach out to the support team for personalized assistance or troubleshooting. Doing so will ensure a smooth experience and timely resolution of any issues.
5) Implement a Strong Call-to-Action (CTA)
Incorporate a clear and compelling call-to-action at the end of your on-demand webinars. Guide your audience toward the desired action, such as:
Sign up for a free trial
Download a resource
Purchase a product
Emphasize the value they will gain by taking the next step.
6) Promote and Drive Traffic
An autopilot webinar won't be effective if no one attends. Develop a comprehensive promotion strategy to improve your automated webinar sales funnel. Utilize various channels such as:
social media platforms
email marketing
writing blog posts
collaborating with influencers in your industry
Create an interesting teaser to entice your target audience to register for the webinar.
7) Analyze and Optimize
After several on-demand webinar replays, analyze the performance and gather relevant data.
Examine viewer engagement, conversion rates, and attendee feedback to identify areas for improvement. Optimize your webinar based on these insights. Tweak content, registration form structure, or promotion strategies to enhance future results.
8) Provide Ongoing Support
Autopilot webinars are pre-recorded videos or recorded live webinars. Still, you must provide ongoing support to your audience. Offer opportunities for attendees to ask questions or seek further clarification. This can be done through email, live chat, or a dedicated Q&A session.
Promptly respond to queries. Provide additional resources to nurture leads. Also, build a lasting relationship with your audience.
Conclusion
Implementing effective strategies and following best practices are key to successful autopilot webinars. Remember to promote your webinars effectively and analyze the data. Offer also ongoing support to ensure a seamless and engaging experience for your audience. Try StealthSeminar today!