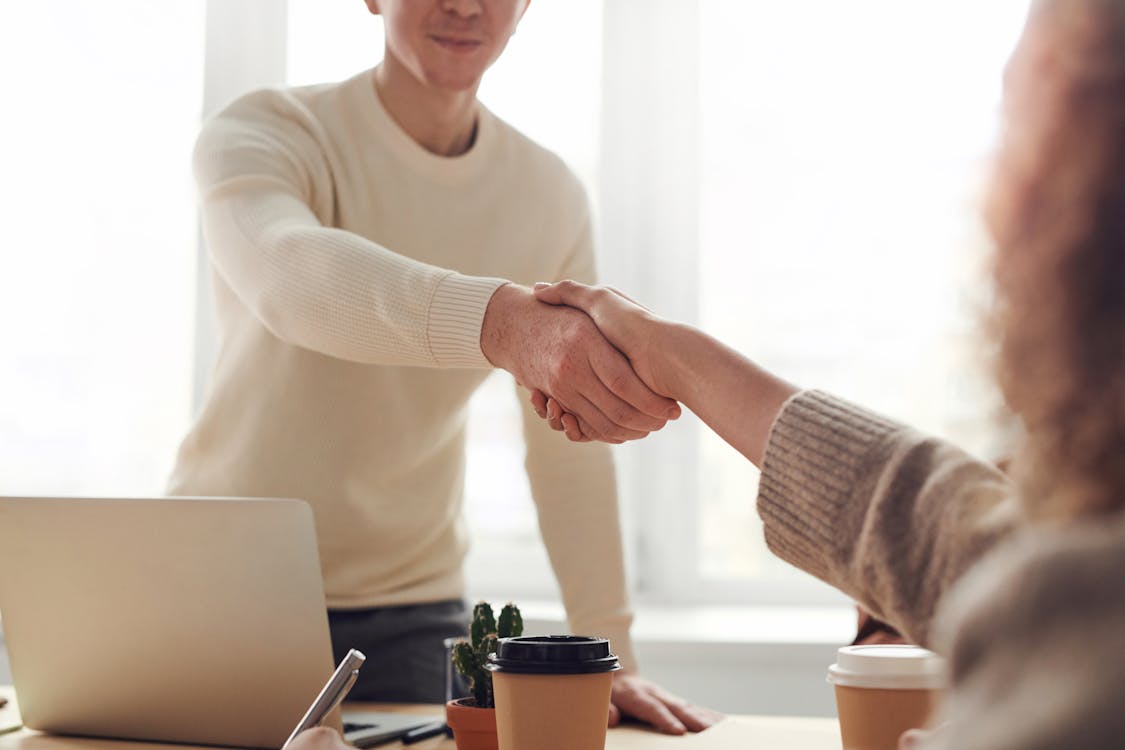 If you are thinking about growing and expanding your business, you need to do research on the potential market and your customers, and be able to correctly predict future trends in your niche. Market and customer understanding will help you solve their problems in the right way. It means that your product will be valuable, and popular among clients.
Take an example of big brands such as Nike, Gucci, and Apple and ask yourself this: "Why are they where they are right now?". To answer that, you need to understand the stages of business growth and what each stage entails.
The understanding of business growth stages will help you know when to make the right move for expansion and what to expect. For instance, you might be fooled by high sales numbers in a season and decide that you need a loan to expand. After the loan then, the demand goes down, and you find yourself in debt.
To avoid this and other ugly situations from happening to your hard-earned investment, first, let's check the steps of growing your business.
First Step: Understand the Five Stages of Business Growth
Existence Stage
Any business, be it small, medium, or large, faces similar problems at each stage of its growth. The first stage of business growth is existence. At this stage, the major problem is obtaining clients.
To solve such a problem, it is common knowledge that all you need to do is market your product or services. But without knowing how and when to do it, it can be the end to your dream of becoming a businessperson.
Survival Stage
Now you have established your business, you have customers, and you have successfully sold your service or product. Next step is survival. You have to survive and be in it as long as it takes to make more and more profits. That's why this stage is called the survival stage.
Understanding that you are at this stage may help you figure out a few things that will help you move to the next stage –  success.
While at this stage, the major challenge is ensuring that you keep getting more customers and also understanding who your customers are.
Therefore, you have to know if you have enough resources and experience to keep going. Do not forget to factor in adversities. This is the time you have to know the right answers to what should be next if something happens? Will you be able to survive?
Success Stage
This is the most critical stage for your growth trajectory. We mean that you are making profits and business is good by success. The challenge now lies in what to do with the profits. Do you use the profits to expand your business, or do you use them for self-sustenance? The decision at this stage determines whether your business goes to the next stage or not.
Take-Off Stage
If you decide that your business needs to grow, you have to use the profits at this stage to place your enterprise on a trajectory path.
At this stage, you have the power to borrow more and delegate more duties to other people who have not been there from the start. It is advisable to do thorough research and seek expert advice where necessary.
At this point, many businesses consider the possibility of going for new markets. That is why you need to understand the concepts of localization and translation. If you want to conquer a new market, you should be "native" there, speak the same language with the customers. Sometimes, actually in the majority of cases, translation won't be enough, that's why you will probably choose localization. It will ensure that your product is understandable and approachable for the new buyers.
Resource Maturity Stage
At this stage, your business is established and operates within a complex culture that entails strategic planning. The challenge at this point is how to continue with the entrepreneurial spirit without compromising the existing entity.
To continue on a positive trajectory, you need to have detailed objectives and strategic planning based on research and accommodative.
Second Step: Increase Your Investment in Customer Experience.
An old proverb states that people will forget where they have been, but they will never forget how they were treated while they were there.
Customers' perceptions of your company can make or break your company. Provide customers with high-quality experiences and products. Making prospective customers happy with their experience is critical to achieving rapid growth.
If you are expanding into a different culture, ensure that you meet all the expectations and requirements there, and use available tools to provide a better customer experience. That is the key to success.
Businesses are agile and, as a result, are often better able to recognize, anticipate, and respond to the needs of their customers. Most of them used Product Development Consulting Services like TCGen to help with the product development
It is critical to pay attention to your customers' needs and provide them with what they desire. Diversify your product and service offerings so that you can best cater to the changing tastes and cultures of your customers.
Third Step: Expand the Range of Products or Services that You Offer
You have had a lot of success bringing in new customers for your primary product or service. After all, this prompted you to consider expanding your company. Now, offering a variety of products or services can assist you in attracting new customers.
You can broaden your product or service offerings by identifying new market opportunities. All you need to do is conduct market research to determine whether there is anything new that you can offer your customers to purchase or not. Additionally, you can experiment with different ways to market your existing products.
Conclusion
When it comes to growing your business, you need to understand fundamental business concepts and seek expert advice before moving forward to growing your business. One of the most important things to consider is diversifying your products and services. Thus, you will cover more needs of the customers. Be brave and you will reach the goal!