strengthsWhether you are a freelance project manager or current employee – it can feel like a daunting task when you are asked to lead a project that is already mid-way through. In order to hit the ground running and keep up the pace; here's what you need to do to help you get up to speed:
Appraise
The first thing you need to do is find out where exactly on the timeline the project is and everyone's opinion on its progress. Assessing everyone's skills and strengths as well as their individual personalities and who is responsible for what will help you determine how you can bring out the best in your team. Project management training helps you to understand that even general feedback can be used to decide on the next general best steps and strategies without having to focus on specifics.
Check the statement of works
Going over the contractual agreement helps form an immediate idea of the client's and stakeholders' expectations and what needs to be delivered in order to conclude the project as being a success. If part of your responsibility is client facing, then it also helps to meet with stakeholders to discuss the progress of the project and reassure them of your confidence in seeing it through.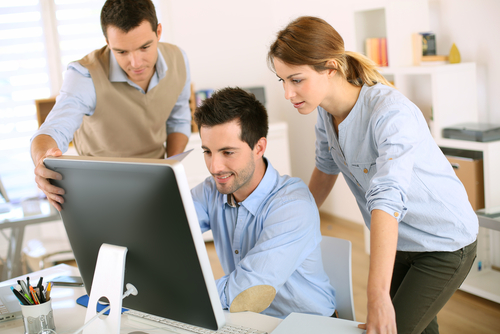 Read all data and communication
Do your research including all of the project history otherwise you could miss an important or significant piece of information that will make your job easier. You also need to appoint yourself as the hub of all project communications so you can keep an eye on the general status and progress of tasks and figures as well as ensuring you have all the relevant documents and an accurate appraisal of any assets and conversely any snags. Using project management software tools helps you to keep an up to date snapshot of everything in one place.
Use your own skills
You have been asked to join a project mid way through because the company has confidence in you to lead it so don't be shy in putting your own personal mark on what will be considered to be your work as a leader. You will also use the knowledge you have learnt from project management courses. Identifying gaps or areas that need more work on will continue to help you get up to speed and move the progress of the project along.
Financial whizz
Sticking to a budget is always a priority so you know the general costs in terms of time and money have been spent so far; what has been invoiced for and paid and where any estimated figures may be exceeded. Taking note of any red flags or hold ups will prevent small glitches becoming big problems.
Touch base
Last but not least. Keep talking to your team to continually review their thoughts and progress. Taking time to do this will actually save you time in the long run.