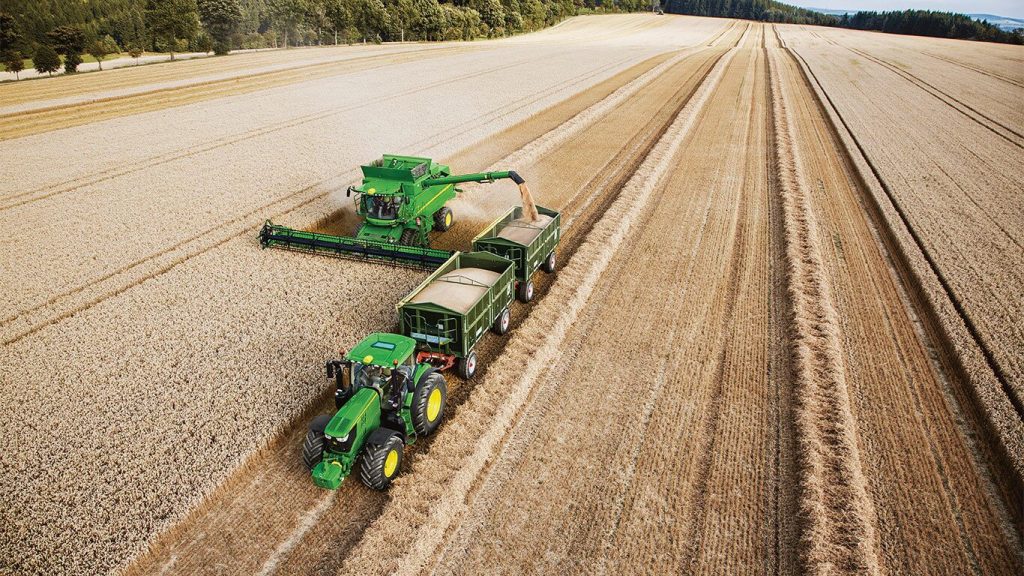 Making perfect rows when sowing seeds, fertilizing soil or gathering crop is among the most required options of a modern way of farming that is precision farming. To do this, you can use both GPS signals to correct the route of your tractor or get an even more accurate solution that is the RTK autosteer system.
What is the difference between these two methods as they are both popular among farmers? The first and the most important difference is the signal accuracy. For GPS systems, it is 20-30 cm on average (for high-performance differential GPS – up to 15-2.5 cm). This indicator is quite acceptable when it comes just to spraying or fertilizing. When it comes to crop ingathering, this will be not enough as harvesting needs more precise work.
For RTK autosteer that uses special correction stations to improve the accuracy of satellite signals, it is 2,5-3 cm of dispersion that considered to be normal. You may see, it's 10 times more accurate than the typical GPS.
Of course, you can say that the tractor autosteer system based on GPS is much cheaper and it is more affordable for small farms and AG enterprises. You are not right. Both of these methods require:
buying devices compatible with GPS.
subscribing to the service of GPS transmission.
preparing special equipment to connect mechanical parts of a tractor with digital ones responding for tractor autosteer work.
In this case, you have to pay regularly for a subscription. And the RTK-based autosteer system is more adjustable for any tractor type. So you do not need to waste your money on mechanical upgrades.
Main Merits of RTK Autosteer Systems
Let's consider why are RTK tractor autosteer systems are the best today? The matter is not even in its high accuracy we've mentioned before. There are some other merits every farmer will greatly appreciate. What are they?
The auto-steering principle allows decreasing loads on your drivers. They should not keep an eye on the route constantly and they have their hands free as the system drives a tractor precisely on the row.

Modern RTK receivers along with GPS equipment and valves can be easily installed on the tractor by your staff mechanic. It can be easily moved from one machine to another i.e. you want to use it on a sprayer and then re-install it on your combine.

Due to its built-in tilt compensator, the RTK auto-steering system is efficient not only on plain fields but also on a hilly surface.

Working via an Android OS-based app, it is cheap and efficient.

It is efficient in any weather conditions and does not depend on visibility as the signal comes from satellite through RTK station to make precise rows.
Tractor autosteer systems are especially profitable in a long-term perspective as it reduces costs each season you use it. That is why they are considered to be the most cost-efficient solutions for AG machinery now and tomorrow.