Konjac, alternatively known as glucomannan is a perennial herb abundantly found in Southeast Asia. It is known to have multiple health benefits because of it being a rich source of dietary fiber that helps in weight loss and management of body cholesterol. Other than being used in diet, it has gained popularity for being a war material in the manufacturing of sponges.
Konjac sponge originated from Korea and Japan. The Willow trader is a company that produces eco-friendly beauty or health care products and sponges made from Konjac happens to be one of them. The company is committed to making a change by replacing unsustainable and non-renewable resources with sustainable alternatives in production.
Benefits Of Using Konjac Based Sponges
It is biodegradable because of the use of Konjac roots, which is naturally decomposed.
There is no use of plastic or chemicals in the manufacturing process. It is 100% naturally made from just the herb plant.
It is a great exfoliate for the body. It opens the skin pores and removes dead skins and blackheads making skin smoother.
It does not feel rough on your skin making it suitable for sensitive skin and all age groups.
It is of alkaline nature that balances and neutralizes the Ph level of your skin making it suitable for even acne-prone skin and evens out your skin tone.
Procedure To Manufacture Sponges Using Konjac
Coldwater is added to prepare a mixture of Konjac powder and calcium hydroxide. The mixture needs to be stirred evenly and proportionately. To achieve a good outcome the mixture should not have any lumps.
Pouring The Mixture Into The Mold Quickly But Carefully
This procedure is done carefully to prevent the formation of air bubbles. The mixture will start to harden so the mixture should be set in the mould as soon as the stirring is completed. If not done quickly, distorted shapes will be formed.
To achieve a hard-solid shape, the jelly-like mixture is left in the mold arranged in racks. The solidification process to get a sponge-like texture takes almost 5 hours. The Alkali heat solidification process is used to do so which makes the sponge edible.
The product is left to freeze which separates the liquid particles from the konjac fibers. Drying rooms are used where the process is done slowly.
The completion of the process is followed by tests done to check the product's size, PH level, quality check, etc. After the desired outcome is received, the sponges are packed and ready to be brought in the market.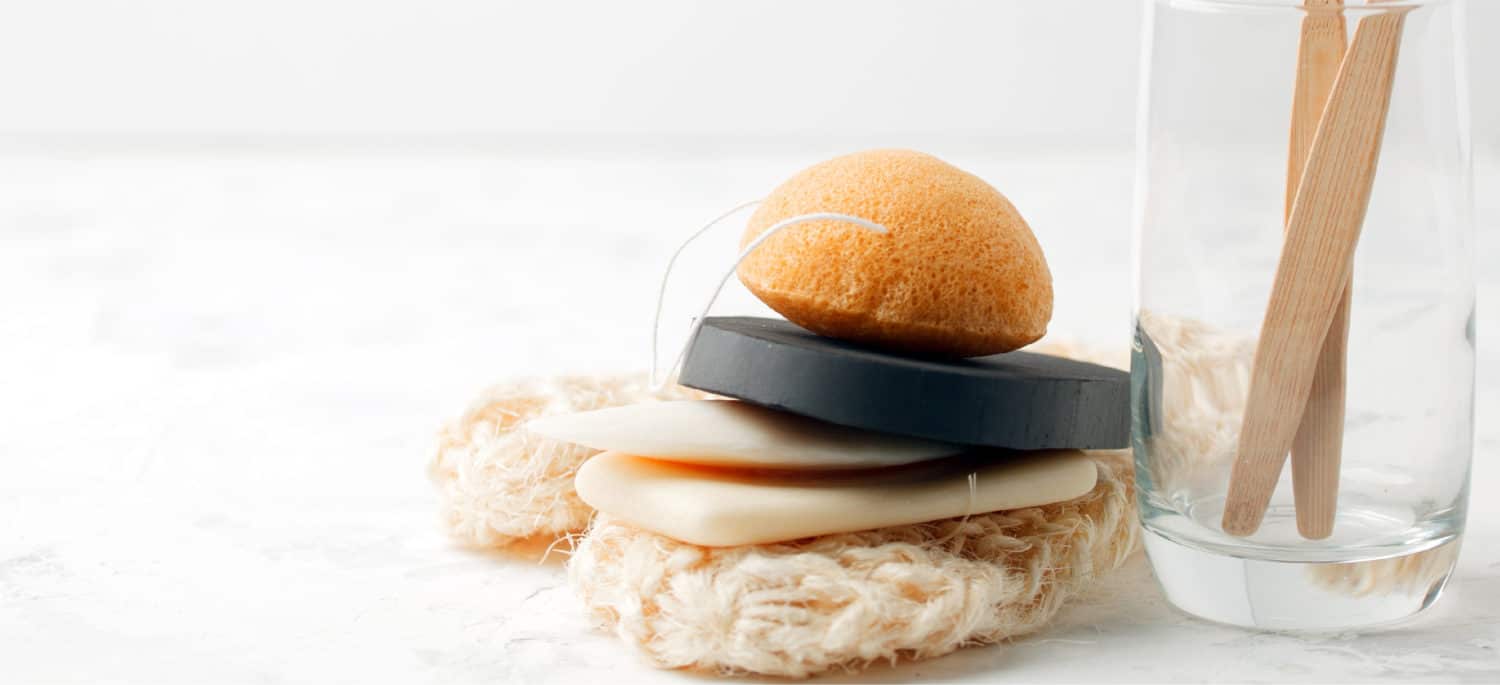 Soak It In Hot Water To Make It Soft
Initially, the sponge might like a rock but when you soak it in hot water before shower, it can easily be squeezed making the sponge soft and ready to be used on every nooks and corner of your skin.
Conclusion
Hence, treat your skin to this sponge remedy and get healthy, glowing dead cells free skin at home itself. This is a natural way that benefits your skin as well as the environment. So, take an initiative and make a difference.