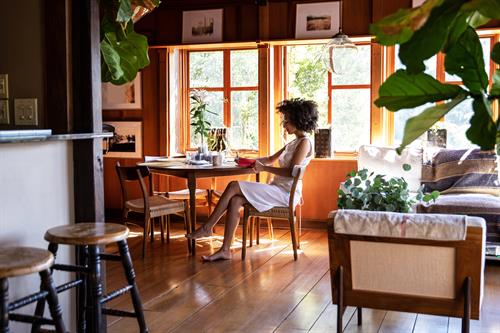 With it being a full year since the start of the first lockdown, there have been some enormous shifts in consumer habits and it is likely that many of these will remain even once the pandemic has ended. Studies show that as much as 60% of global customers state that their consumer trends have changed with 13% seeing it as a chance to try new brands. So, what does this mean for customer loyalty during and after the pandemic?
A Difficult Period for Retail Brands
Physical retail brands have struggled mightily as a result of the pandemic having to rapidly adapt and digitise their presence or fall victim to High-street closures. These businesses that previously relied heavily on customer loyalty now find themselves in a completely different marketplace and are having to get creative to find ways to both acquire and retain customers.
So, with people having so many options at their fingertips and buying items online that they previously would have bought locally, how can companies retain their customers and encourage loyalty during these times?
Customer Service
Customer service is always one of the most effective ways to retain customers, particularly during COVID-19. Companies that are able to provide instant customer service, go the extra mile and solve any issues swiftly will always be looked upon favourably. A consumer is much more likely to use a business again if they have had a positive experience, whereas they will be turned off for good if they experience rude or poor customer service.
Build an Emotional Connection
Leading on from this, people will also be much more likely to be loyal to a brand when they feel an emotional connection and have shared beliefs. In today's day and age, this is likely to include brands that are both ethical and sustainable. You can also use content to generate a connection and to provide added value to your customers.
Loyalty Programs
A loyalty program is also a smart way to encourage customers to keep coming back, particularly during the pandemic. With many people worried about their finances, a loyalty program will be a chance for them to save money so they are much more likely to continue using a brand if there is a financial incentive to do so. 80% of UK retailers believe that subscription-based loyalty programs have grown during lockdown and there are 5 key benefits to these for businesses:
Stops the need to compete on price
You can retain customers (loyal consumers spend 67% more than new ones)
You can increase customer lifetime value (CLV)
You can build personal relationships
You can create brand advocates
It has certainly been a challenging time for businesses having to adapt to changing consumer habits (along with the other challenges from COVID-19), but it is still possible to retain customers when you know how.