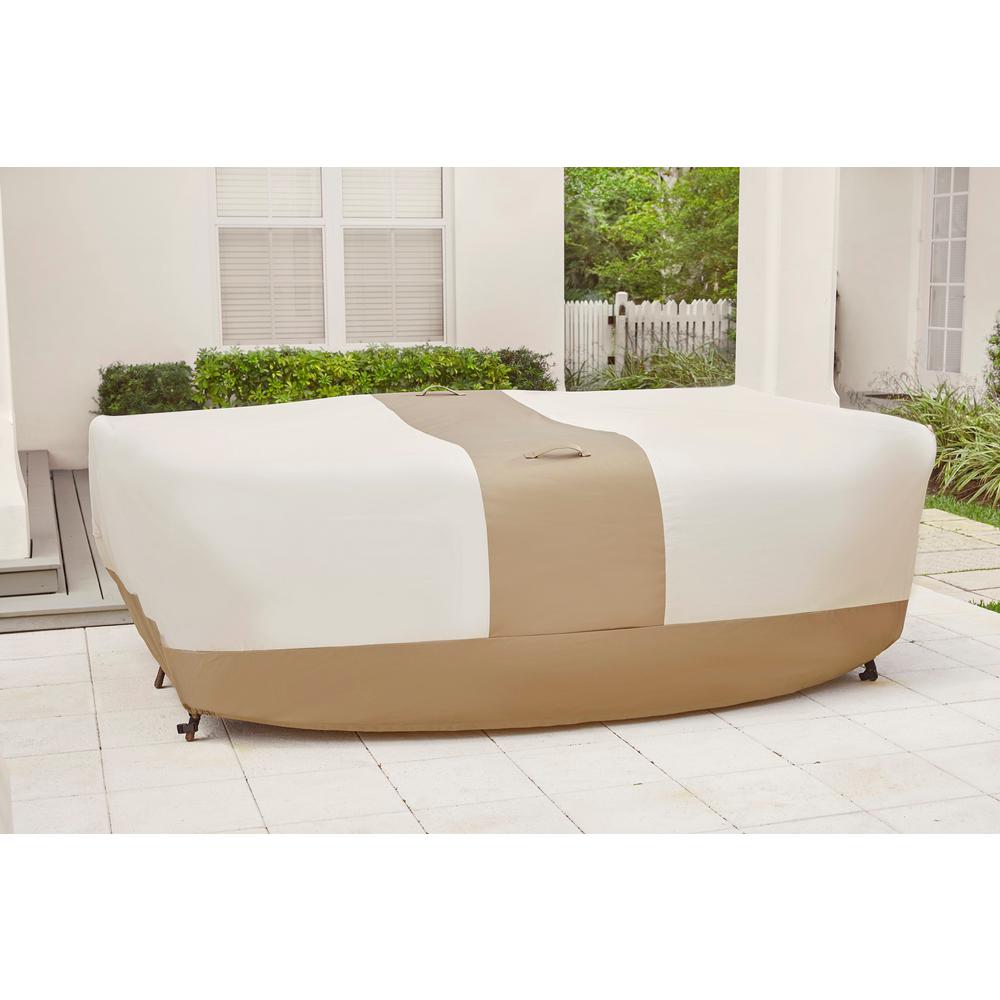 For many homeowners, patio furniture covers are something they have unheard of. It may be quite surprising for them to know that patio furniture covers are essential accessories to safeguard their valuable outdoor furniture. However, it is a fact, and many people already know about it. They are using gorgeous and well-crafted patio furniture covers, which will protect their pricey positions and ensure a better ambiance to the open space where the furniture is installed. With a good cover on, your furniture will surely be enjoying more years of life.
As we know, getting good-quality furniture for patio space does not come that cheap. If you have a beautiful patio, you already know that it is essential to get some good furniture out there, which will make your leisure time more enjoyable and relaxing.
Once you have started exploring patio furniture covers, you will be amazed to see how cheap they are coming. Yet, many people do not know where to look for cost-effective patio furniture covers and how to get the best quality furniture. If you are hearing about these types of covers for the first time, here we will discuss some tips to buy the best ones for your valuable furniture.
Different Types and Styles of Patio Furniture Covers
There are currently many types of materials and design styles available for patio furniture covers, and these are coming at different price tags. It may be tough for the common buyers to understand which types of waterproof patio furniture covers are ideal with such a big selection. It can be tough to make an apt consideration, but if you take care of a few things, there is a fair chance to get the right product in hand at affordable pricing. You may be having different types of furniture to consider, like a coffee table, a couch, garden swing, couches, and so on installed on your patio, which all needed to be protected.
So, it is necessary to understand what all furniture is out there to be protected at the first point. You need to make an Inventory of the furniture items on your patio which needed to be covered. Next, you need to take proper measurements of all these furniture items to identify the best fitting covers for each.
Once you know exactly what to be covered and what size each of the furniture is, it is time to search for matching furniture covers. Without this information handy, you will easily be getting confused with thousands of options out there. Depending on your location's climatic conditions, you need to consider waterproof or weatherproof covers, which is very important to protect outdoor furniture.
To make sure that your furniture cover is weatherproof, it is also important to consider the material used to make it. There are various materials such as cloth, canvas, clear vinyl, and plastic-type patio furniture covers. Look at the fine prints on the description to find what degree of water resistance these covers offer. With a bit of research and comparisons online, you will surely be able to find the best products to ensure optimum protection for your patio furniture.