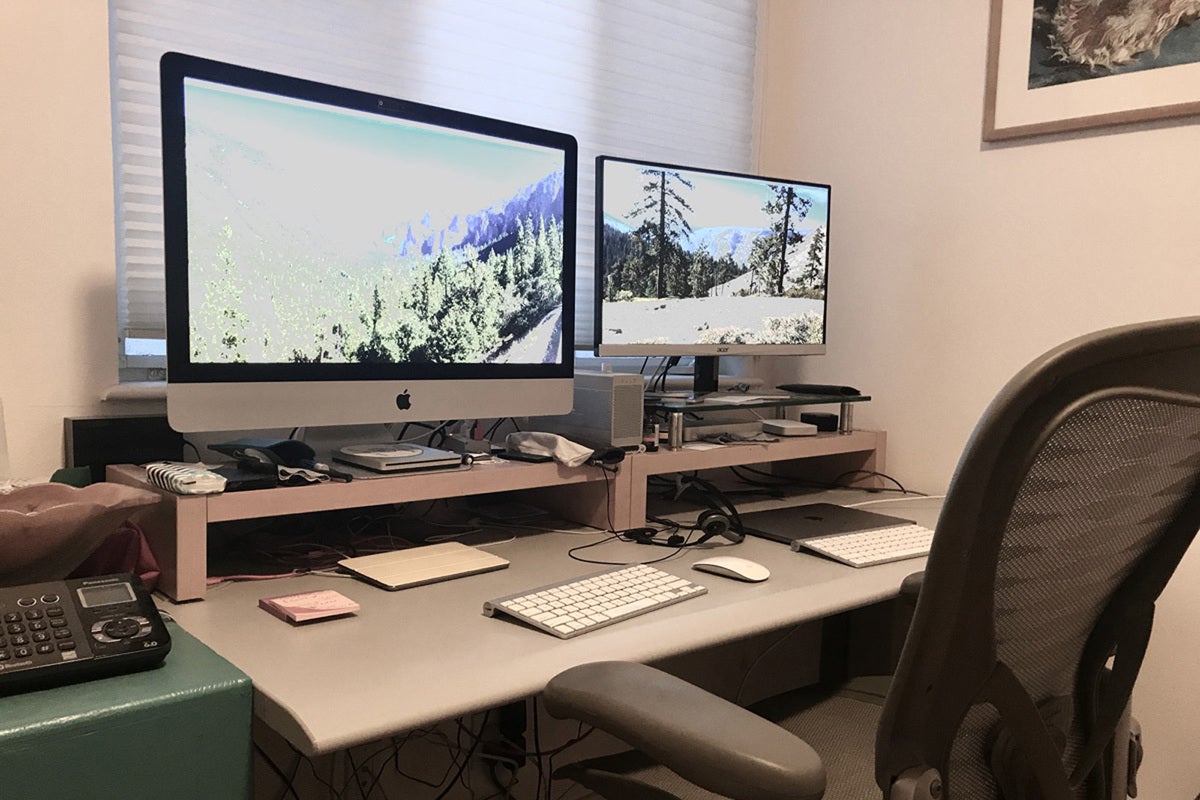 We have seen many fads come and go over the past decade, but remote working certainly isn't one of them. The pandemic fuelled a change in the way businesses and employees operate, with remote working bringing about a measure of relief to most. It has given us greater flexibility, improved our work-life balance, decreased our commuting time, and allotted us more time with family.
Working from home may provide us with more time and greater convenience, but it also comes with its own set of challenges, like actually getting out of sweatpants sometimes. The working world has gone almost fully digital, and as a result, we have inherited more independent responsibility. There's nowhere to hide (besides at home) when you miss a deadline. Gone are the days of 'the work computer was down.' Excuses are now in short supply.
There's a definite art to working remotely, with many of the tips and tricks of working in the office no longer relevant. That's why we've decided to round up our top tech gadgets and tips to improve your workflow and help you become a remote-working guru.
A Bluetooth Keyboard
Nobody has time for the frequent distraction of cable clutter, which is why we recommend you get yourself a Bluetooth keyboard. Our recommendation would be the Satechi Compact Backlit Bluetooth Keyboard because of its backlit keys, which is extremely rare for a totally wireless keyboard.
Satechi's keyboard can connect to three devices using the Bluetooth pairing buttons above the number pad, and it can be charged using a USB-C cable (included), so you don't have to worry about keeping a stock of batteries. Our experience has left us impressed with the feel of the keys, its fast response time, and the overall build quality of the unit.
A Standing Desk
Studies have shown that sitting for eight hours a day can lead to adverse side effects on your physical health, and while there isn't a consensus around this, it's better to be safe than sorry.
We recommend getting the Flexispot E9, a standing desk that lets you adjust its height between 73cms and 123cms. This wide range ensures you'll find your ideal comfort level. You can change its position by pressing the up and down arrows on the right-side panel of the desk. You can also save specific heights into the desk's memory panel for easy access.
Noise-Cancelling Headphones
If you live on a busy street, you will find yourself holding your pair of cans very dear. Any sound from cars driving past to pedestrians walking by can cause distraction. Noise-cancelling headphones are a great way to drown out all external sound and hone your focus on the task at hand. Even if you stay in a secluded space with little noise, research has found that music can have a profound effect on your productivity, with headphones an effective way to take advantage of this without disturbing those you live with.
We recommend Sony's excellent WH-1000XM4, an almost flawless noise-cancelling headphone. It excels in every possible metric and delivers precisely what it promises. This makes it our top pick for 2021. Experience exceptional noise cancellation and cutting-edge codec support.
While there hasn't been a massive overhaul aesthetically from the previous version released in 2018, the WH-1000XM4 does have several new improvements like DSEE Extreme audio upscaling and multipoint pairing.
An HD Webcam
A high-quality webcam is an essential tool to make a good impression on a video call, and the AUKEY webcam covers all the right bases. It can record and stream video in 1080P (Full HD), so you always appear clearly to those you're communicating with. Its built-in microphones can also pick up stereo sound while automatically reducing background noise.
The webcam can be folded over the front of your laptop's display or supported by a tripod if you'd like to get your computer's screen out of the way. It connects via a USB-A cable attached to the webcam itself, so you don't have to worry about losing it. AUKEY's webcam is compatible with both macOS and Windows and works with every major video conferencing service.
A Virtual Assistant
Gadgets sure can give you an edge, simplifying your workflow and saving you valuable time, but nothing trumps an extra pair of capable hands. You may be a proficient digital wizard, but you are no machine. Using a world-class virtual assistant service can make your life so much easier. Imagine having all your admin taken care of and being able to focus on what's most important to you? Unleash your creativity by unburdening yourself of the mundane.
Outsourcing digital assistance doesn't need to break the bank either. There are affordable options in very similar time zones available, making working from home a breeze with a little extra support.
We implore you to use our suggestions to create a healthy working environment at home by improving your time management, embracing convenience, and finding an ideal work/life balance.