Gone are the days when us marketers could get away with selling our bosses on impressions and clicks alone. Today, we're measured on conversions. "Reach" is just a means to that end.
Boosting a Facebook post? Better have that pixel attached to show how many purchases result. Exhibiting at a conference? You'll need to show how many attendees signed up for free trials. Buying a dedicated email to promote your latest white paper? It's about dollars, not downloads.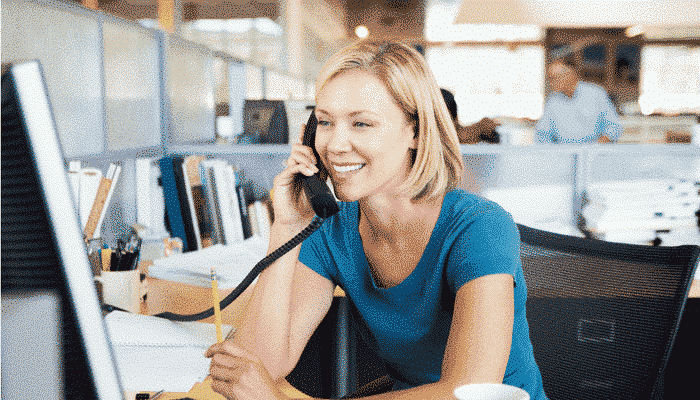 When it comes to these and other marketing activities, three ways to increase conversion are to improve the speed, accuracy, and efficiency with which you capture leads. Passive lead-capture and -conversion methods like email drip campaigns should be a backup, secondary option, only. Proactive methods that leverage live agents to connect with prospective customers through web chats and phone calls are far more effective. Why? Here are a few reasons among many:
Questions are instantly asked and answered at a time of high interest and intent
Concerns are addressed promptly and countered by value propositions
Information is gathered from leads that can later be used for highly targeted communications that offer greater chances at conversion
Initial responsiveness to leads sets expectations of future high-quality customer service and establishes positive sentiments toward the product and/or company
"Bad" leads are filtered out, leading to a truer, "cleaner" lead pipeline
Live agents needn't be expensive in-house hires. U.S.-based virtual receptionists, like those provided by Alliance Virtual Offices and Smith.ai, are not only fully capable of answering chat and calls, but also far more cost effective and scalable.
Here are 7 simple ways to use live, remote receptionists to improve lead conversion.
1. Immediately capture leads at the time of greatest intent
Whether a lead came to your website or called your business from a paid marketing campaign, as a result of a referral, or out of an organic search, when they're on your website or phone line, it's critical to communicate with them before they bounce or hang up. Don't let calls go through a lengthy IVR or send callers to voicemail, or assume they'll complete your "contact us" form on your website. When you make live agents available to answer their web chats and calls, you deliver a personalized experience that immediately distinguishes your brand from the competition.
If a lead does complete your web form, these same agents can also be tasked with instantly calling them back, which conveys a high level of customer service they'll later come to expect from your company. Just have new leads funneled to the receptionists' call-back list and they'll reach out. This behavior says to leads, "We take you seriously, and we genuinely want your business."
2. Answer critical questions to determine lead-product fit
Whether you're running PPC ads or hosting webinars, leads come to your website or call with the hope that your product or service can address their needs. However, as intuitive as your website may be, there will always be folks who can't find the answer to their question, or aren't sure if the answer they've found applies to their specific situation. Or, they just want confirmation that the information on your website is up to date. Don't expect them to send you an email. If they don't find the answer they're looking for, and you don't provide a number or chat agent to help them immediately, they may give up and move on to the next product or service offered by a competitor.
Live agents, armed with essential FAQs about your business can answer questions in real-time and speak about ways your product or service matches their criteria.
3. Improve accuracy of targeted conversion-funnel messaging
Sometimes even after everything is asked and answered by chat or phone, a lead still isn't ready to commit, and that's to be expected. Your chat and phone agents can take notes during the conversation and pass them into your CRM or marketing automation software, like HubSpot or Infusionsoft, and that data can be used to determine which messaging they receive over the next days, weeks, and months as you work to convert them.
Instead of sending them a blank "here's why you need our services" email drip campaign, you could create different campaigns for different groups of leads. For example, let's say your business is an IT managed service provider (MSP). You'll have different packages for different types and sizes of businesses. Agents can ask about their company size, industry, number of employees, software they're using, and more, to get them into the campaign that addresses the reasons your services meet their unique needs.
4. Live-transfer or triage leads to in-house specialists
Live agents can also transfer calls, turn chats into calls, turn chats into call-back appointments, and more. Your company may provide a service that requires leads to have a conversation with a specialized or highly trained staff member before signing up. However, since their time is more expensive than the agents' time, it's wise to let the less expensive agents pre-qualify the leads, and then only when leads are determined to be a good fit, transfer them to your in-house team.
Agents can transfer calls to a line that "blasts" your salespeople all at once (so the first available person picks up), in a sequence (based on a priority order), or other path you define. Or, agents can access your staff members' calendars and schedule a call-back appointment. Agents can even create a record in your ticketing program like Zendesk or Help Scout, so your team can call them back based on their availability.
5. Book onboarding appointments (with & without payment)
If a lead is eager to get started with your product or service, sometimes no further discussion is needed. In that case, live agents can convert them to a customer immediately in the following ways:
Complete a new client intake form by chat or phone
Accept payments or deposits
Initiate a free trial or demo account
Transfer the call or schedule a call-back with a specialized new client "onboarding" team member
Of course this is not an exhaustive list, and agents can adjust to the specific new-client workflow your company has defined.
6. Establish positive brand sentiment
Sometimes potential clients just want to know there's someone real behind the curtain, and gauge the level of responsiveness they'll later be able to expect if they become a customer. Making real, live people available to answer questions on your website and phone lines may not immediately convert them, but effectively establishes positive sentiment with your brand, which gets seated in their brains. When the time comes to make a purchasing decision, that feel-good experience can sway them to become your client instead of a competitor's.
Tip: Stay top-of-mind by adding leads who are reluctant to give their full contact information (e.g., only their email and not their name and phone number) to email newsletters and other less sales-driven marketing communications.
7. Filter out "bad" leads and spam
And then there are the inevitable callers and website visitors who, through a conversation with live agents, are determined (by them or by the agents) to be unqualified, ill-fitting leads for your product or service. It's best to let agents filter out these individuals and businesses, so in-house team members' time isn't wasted. A good chat and phone service will also block spammers, unsolicited salespeople, and "wrong numbers". For instance, going back to the IT MSP example, if that business only works with businesses and not residential/individual customers, those leads would not qualify for a call back with one of your staff members. How agents filter out "bad" leads is completely up to you.
If you have a list of recommended, non-competitive companies to whom you refer these bad leads, the agents can make referrals on your behalf. If you earn referral fees, then your agents can help you monetize these "bad" leads through this secondary revenue stream.
Choosing the right virtual receptionist service
It's important to note that not every call answering and web chat service offers lead qualification, new customer intake, outbound calls, and referrals. Make sure you ask about these features when shopping around.