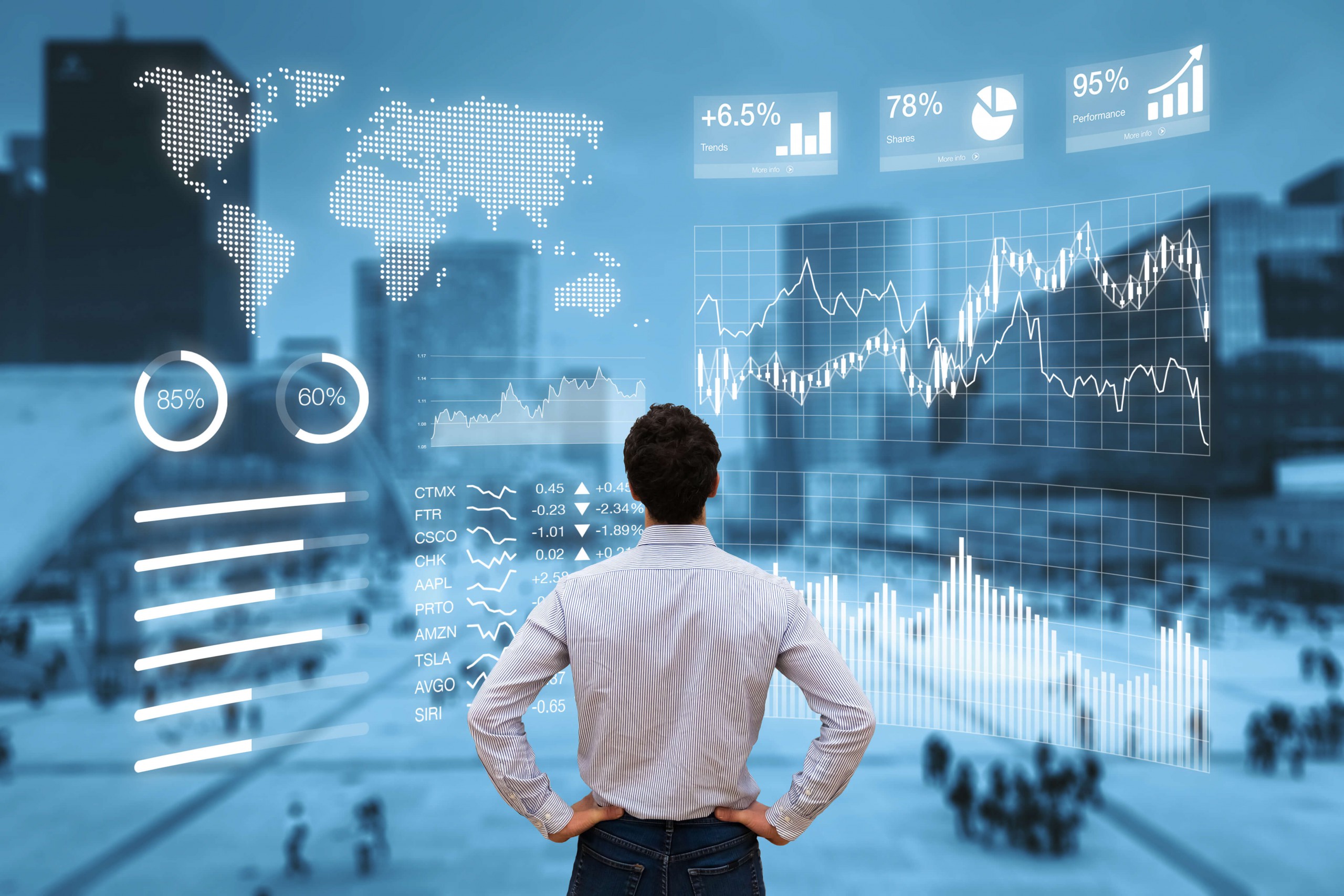 Forecasting to keep your business afloat is an excellent idea. However, it can be overwhelming, mainly when using traditional spreadsheets. But it doesn't have to be!
Retail demand forecasting helps you achieve accurate forecasting for your business and make predictive models that can help in all things necessary in today's competitive retail environment, such as a business boom, recession, or even public health crisis. Here are the benefits of accurate retail demand forecasting to help you get started and make the most of your business's essential data forecasting process.
1. Provides A Single Window View for All Data Sets
The more data a company uses to make decisions through supply chain analytics, the more accurate its business forecasts will be for short- and long-term purposes. Retail demand forecasting combines customer history with macroeconomic indicators and provides all decision-makers with a single accurate data set to predict sales trends better. Over time, retailers can see if certain macroeconomic events influence customer purchases or vice versa.
The information is critical when formulating retail demand forecasting budgets in the coming years. No matter what industry you are in, having an accurate data set will help drive planning efforts for years to come.
2. Helps Minimize Spoilage of Goods
As a retailer, you likely have some goods sitting on your shelves or in storage that is not selling fast enough to meet your demand forecasts. Goods sitting in your store for long might be because you overestimated how many units you would sell, but more commonly, it's due to seasonal fluctuations in sales.
When you overstock your inventor, spoiling products can put a severe damper on business and force you to discard them at low-profit margins. One of the best ways to combat spoilage and related issues is using accurate retail demand forecasting software, which puts your stocks into perspective based on market dynamics. You can also make your extensive data more valuable by applying supply chain analytics to give you more insight into specific parameters of your business, such as procurement and distribution of products.
3. The Most Effective Way to Increase Business Profits
You might know what kinds of things you want to sell based on input from marketing research or other data, but the most effective way to increase profits is through accurately forecasted sales volume. Retail demand forecasting is a vital component of supply chain analytics that allows companies to identify growth and decline areas.
Accurately identifying where there is growth or decline helps you develop relevant solutions that will help increase business profits. Inaccurate demand forecasting is probably one of your business's biggest hindrances to success. Studies show that sales are 70% more likely to exceed plans when you have accurate forecasts.
4. Helps Your Business to Remain Competitive in The Future
Retail demand forecasting can help businesses keep their products and services in front of customers while they're interested. With time, retailers, wholesalers, and manufacturers can better understand customer demand patterns to ensure that their shelves have adequate stocks and are ready when customers purchase their products.
By keeping an eye on these trends and how they're likely to change in the future, companies will be able to modify their business strategies as necessary, ensuring that they continue to remain competitive into the future.

5. Provides A Guiding Light When Business Conditions Shifts
In the complex modern world of business decisions, one big challenge of running a business is knowing whether or not you should make specific changes based on shifts in your marketplace. Many choices are tricky because, even if you have solid information about what has worked for you previously, there are no guarantee things will work out for you going forward.
Retail demand forecasting can guide just how shifting conditions affect your business and give you insights into where you might need to adjust your strategy to succeed in the future. You can also detect inconsistencies in your supply chain by using supply chain analytics on your business data.
6. Makes It Easier to Keep Your Product Line Fresh and Exciting
With changing market conditions and customer tastes, staying up-to-date with new developments and additions to product lines has become more critical than ever before. Retail demand forecasting makes it much easier to manage which items are selling well and which aren't. Consequently, companies don't risk alienating their best customers by continually dropping their favorite products from store shelves.
7. Helps Accurately Plan and Schedule Upcoming Product Launches and Promotions
Accurate retail demand forecasting allows you to plan and schedule upcoming product launches and promotions for peak sales throughout the year—with a clear understanding of projected volumes and margins. As a result, it allows for better cash flow management. Accurate retail demand forecasting also helps prevent overproduction for product launches and promotions, saving your business money toward other strategic advertising initiatives. On the other hand, supply chain analytics will help you adjust fast in case of any anomalies and thus improve your supply chain efficiency.
Bottom line
Get your retail demand forecasting software on track if you want to increase profits. It may be an arduous process in some cases, but it's worth every penny you spend and an hour you invest. The potential ROI is immeasurable and will allow you to grow profit margins at a rapid pace with minimal additional effort needed on your part. By implementing a solid retail demand forecasting strategy into your operations, you can unlock revenue growth that previously seemed impossible. You can contact 09Solutions to predict accurate demand and all your business forecasting needs.