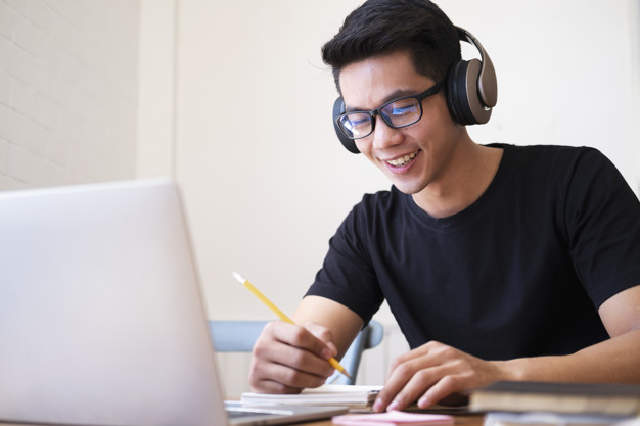 A business degree is often considered a stepping-stone towards a rewarding career for ambitious working professionals or entrepreneurs. The degree is a great way to acquire each one of the transferable skills required to succeed in the contemporary business environment. A business degree covers multiple disciplines and provides an in-depth knowledge of business fundamentals, including human resources (HR), operations, accounting, strategy, finance, and marketing. In fact, there are a number of business schools where you can undertake a business degree. However, the advantages of online business schools are attracting many prospective business leaders.
As per the figure published by the National Centre for Education Statistics, over three million college students opted for the online courses exclusively. The figure indicates that online business schools are in massive demand among students to acquire a degree. However, students need to consider a few factors before enrolling in an online business school. So, let's talk about these factors thoroughly.
Top 6 Factors To Consider Before Attending Online Business School
Accreditation of the Programme
Accreditation of the course and college is the most important thing to consider when choosing an online business school. Accreditation is proof of the high quality of education at business schools. Therefore, always prefer accredited and globally recognised online business schools.
Experience of Faculties
The experience of a faculty plays a crucial role in the overall development of a student. A tutor with several years of experience help students in making better decisions in their life and fighting complex situations strategically. Therefore, always explore the complete profile of faculties on official websites of colleges when choosing an online business school.
Cost of the Programme
There is no denying that the tuition fee of online MBA programmes is relatively lower than in traditional or on-campus courses. However, some top and reputed universities in London offer online MBA programmes at an affordable price.
Flexibility
One of the reasons for considering an online business school is flexibility, as many of us have some professional or personal work commitments. Therefore, look for the flexibility of the programme before enrolling in it. A few top online business schools in London offer no scheduled classes so that students can study around their work or personal lives.
Range of Specialisations
Often, we have to choose a branch in which we are not genuinely interested due to limited options at a particular university or location. Fortunately, online business schools offer a broad range of specialisations in MBA programmes. In London business schools, you can get several online programmes, such as Global MBA, AAT, ACCA Online and Master in Strategic Marketing Online.
Career Options After the Programme
Upon completing the program, almost everyone wishes for high-paying jobs. Therefore, it is essential to learn the career options of the programme before taking it up. Acquiring a business education from London business schools will definitely help you land a well-paying job as soon as you complete your degree.
Now that you have learnt about the factors to consider before getting into an online business school start exploring colleges in London for a better future ahead!